Sale price
$6995
Regular price
$69.95
Unit price
per
Sale Save $0.00
Sold out
10G Creatine‡
Creatine is found naturally in the muscle cells and helps your muscles produce energy during heavy lifting or HIIT exercise.
200MG ALA‡
Alpha lipoic acid is a premium antioxidant. It helps your body metabolize carbs and supports energy levels.
5G Amino + BCAA Matrix‡
The building blocks to support rapid recovery. With BCAAs as your foundation, you'll have better strength gains.
‡ Based on a 2-scoop serving
DON'T JUST PLAY THE GAME. CHANGE IT.
For more than two decades, MuscleTech® has delivered the most effective and advanced creatine solutions for increasing muscle size and strength – and Cell-Tech® has led the way. It's proof that MuscleTech® continues to push the limits of science and research every day.
STRENGTH REDEFINED
For those who strive to be the best they can be, MuscleTech® offers an innovative line of performance supplements to meet the demanding needs of serious fitness enthusiasts training to improve their strength, endurance and power — and maintain their competitive edge.
WHY TAKE CELL-TECH®?
ULTRA-PURE & CLINICALLY VALIDATED
Cell-Tech® is a scientifically advanced, latest-generation creatine formula featuring a clinically validated blend of HPLC-tested, ultra-pure creatine monohydrate and carbohydrates.
INCREASE STRENGTH, MUSCLE SIZE & FULLNESS
Delivers a researched combination of creatine monohydrate and carbs, triggering an insulin spike post-workout, transporting creatine straight into muscle while rapidly replenishing glycogen stores.
FAST MUSCLE GROWTH & ENHANCED NUTRIENT TRANSPORT
Cell-Tech® delivers 10g of pure creatine per 2 scoops, reducing recovery time between sets and amplifying strength. Plus, research suggests that ALA improves the absorption of creatine and glucose.
MUSCLE-FUELING BCAAS & CELL-VOLUMIZING AMINOS
Quickly digested and absorbed, this formula supplies a 2:1:1 ratio of BCAAs, plus taurine and alanine – two of the most abundant amino acids in muscle, which aid in cell volumizing.
PUSH THE LIMITS WITH MUSCLETECH®
MuscleTech® brings together active nutrition and human potential together for a greater purpose. We fuel those who raise the bar – whether you're an elite athlete, weekend warrior, or just trying to stay healthy — we believe in growing stronger together. From essential nutrition to cutting-edge formulas, we've got your fit. Join us as we redefine what it means to be strong. After all, it's not just about personal bests – it's about a better way for us all.
HELP SUPPORT MUSCLE RECOVERY
The right fuel. The right delivery. The right formula. Cell-Tech® delivers an amino + BCAA matrix, to help you spend less time recovering and more time building muscle.
REACH THE NEXT LEVEL & ADD MORE MUSCLE
Cell-Tech® delivers the perfect combination of key components clinically proven to provide rapid results in strength and muscle size.
SUPERCHARGED FORMULA FOR THE MOST POWERFUL RESULTS
With scientifically researched results second to none, Cell-Tech® will help you shatter your personal records and plateaus.
A PROVEN TRACK RECORD, SECOND TO NONE
Cell-Tech® has a proven track record that competitors strive for. Its core ingredients are scientifically shown to increase strength on the bench press, leg press and bicep curl for maximum results.
Nutritional Information
| | |
| --- | --- |
| Serving size: 1 Scoop (49 g) | Average Quantity per Serving |
| Calories | 150 |
| Carbohydrate | 38 g |
|   - sugars | 15 g |
| Dietary Fibre | 2 g |
| Vitamin C (as ascorbic acid) | 125 mg |
| Vitamin B6 (as pyridoxine hydrochloride) | 5.25 mg |
| Vitamin B12 (as cyanocobalamin) | 0.2 mcg |
| Magnesium (as magnesium oxide) | 32.5 mg |
| Sodium | 35 mg |
| Potassium (as dipotassium phosphate) | 24 mg |
| Muscle Growth and Strength Matrix |   |
| Creatine monohydrate | 5 g |
| Cell-Volumizing Amino Acid Matrix |   |
| Taurine | 1 g |
| L-alanine | 500 mg |
| BCAA Matrix |   |
| L-leucine | 500 mg |
| L-valine | 250 mg |
| L-isoleucine | 250 mg |
| Lipoic-Tech |   |
| Alpa lipoic acid | 100 mg |
Disclaimer

Always read the label and follow the directions for use. Use only as directed.

Images may differ in appearance from the actual product.

All orders are subject to availability. Whilst we endeavour to keep our stock levels accurate, some products may not be immediately available. If an item is purchased that is not available in a reasonable time frame, we will contact you to inform you of excess delays or to discuss alternative product options. 
Share
View full details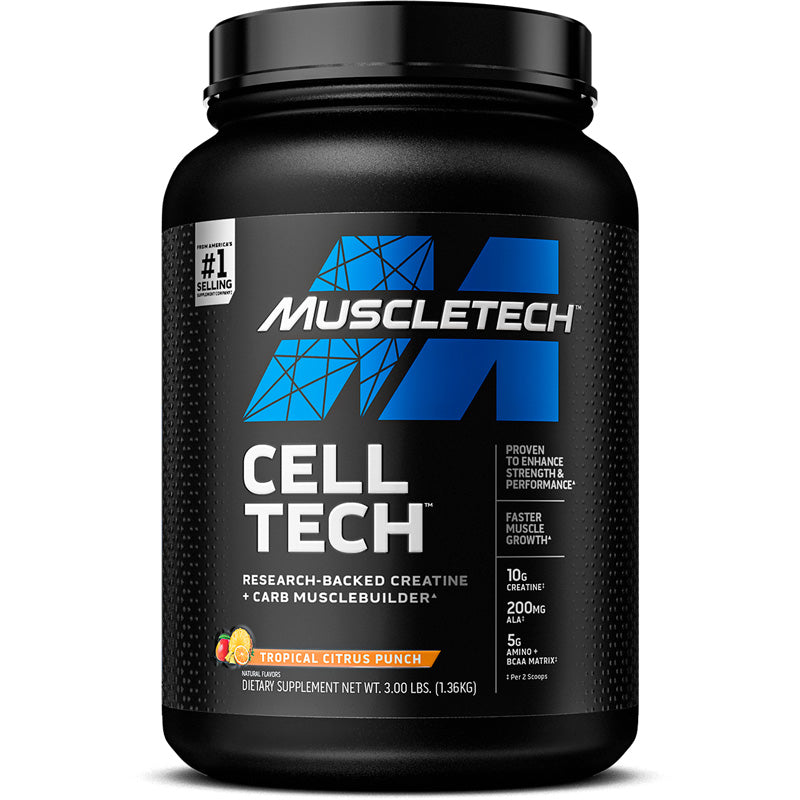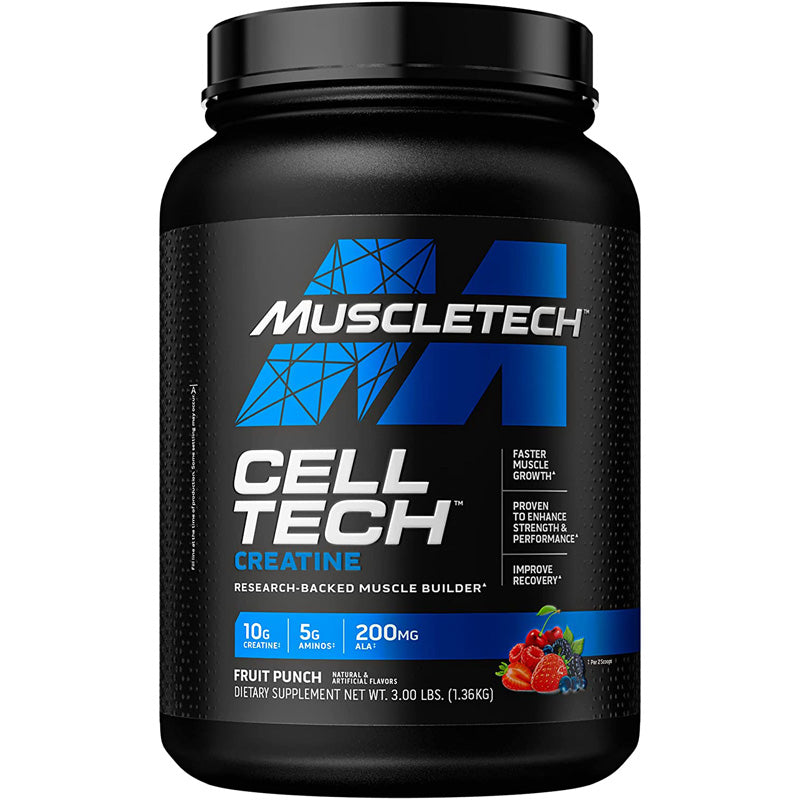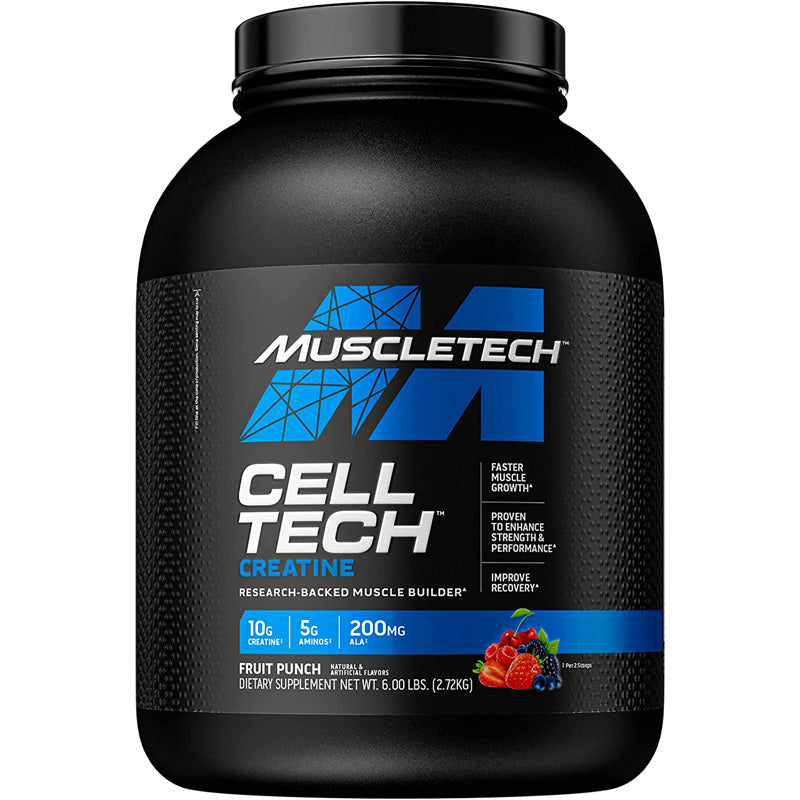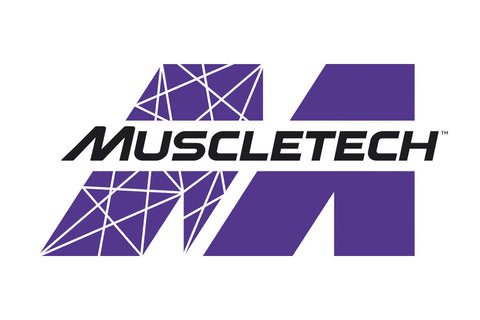 MuscleTech
MuscleTech® was born out of an obsession to redefine the limits of science and human potential. With our commitment to research, development and innovation, we inspire active people, fitness enthusiasts and elite athletes to grow stronger together. For more than two decades, we've fuelled those who raise the bar—not in pursuit of a personal best but a better way for everyone. Like you, we're in it to build more than muscle.
Shop more from MuscleTech