Sale price
$2595
Regular price
$33.95
Unit price
per
Sale Save $8.00
Sold out
Lifestream Bioactive Ginger capsules are prepared from high potency ginger extract (Zingiber officinale). Ginger is highly valued in the sophisticated world of Chinese healing and is used as a main ingredient in many traditional remedies.
Digestion, Circulation, Warming
Ginger is used as a great digestive, circulatory and warming tonic. Ginger also assists normaldigestive processes. Lifestream Ginger capsules help warm peripheral circulation including cold hands & feet. Ginger has anti-inflammatory properties and supports joint mobility and suppleness.
Motion or Travel Sickness
Motion sickness can stop you enjoying the pleasure of travelling. Getting on a boat, plane or train for many people can be a very unpleasant and uncomfortable experience. Motion sickness occurs when the body is subjected to accelerations of movement in different directions or under conditions where eye contact with the outside horizon is lost. Some people seem to be naturally prone to motion sickness since childhood, with symptoms generally consisting of dizziness, fatigue and nausea, which may progress to vomiting.
Ginger is a well known natural herb to use before you travel to help relieve the symptoms of motion or travel sickness.
Directions For Use
Adults: Take 1-3 capsules daily.
During travel, take 1-2 capsules at least half an hour before departure, and 1-2 more after a few hours if required.
Children 6-12 years: Take 1 capsule daily as required.
Nutritional Information
Active Ingredients Per Capsule
 
Zingiber officinale rhizome ext. dry conc
200 mg
  from dry rhizome
1000 mg
This product is vegan. No added dairy, soy, gluten or wheat.
Disclaimer

Always read the label and follow the directions for use. Use only as directed.

Images may differ in appearance from the actual product.

All orders are subject to availability. Whilst we endeavour to keep our stock levels accurate, some products may not be immediately available. If an item is purchased that is not available in a reasonable time frame, we will contact you to inform you of excess delays or to discuss alternative product options. 
Share
View full details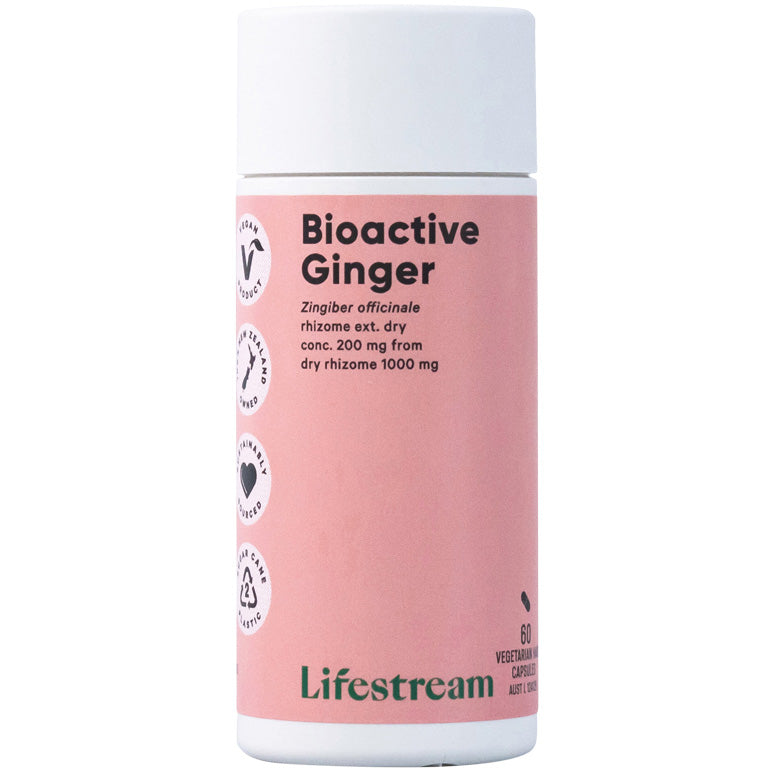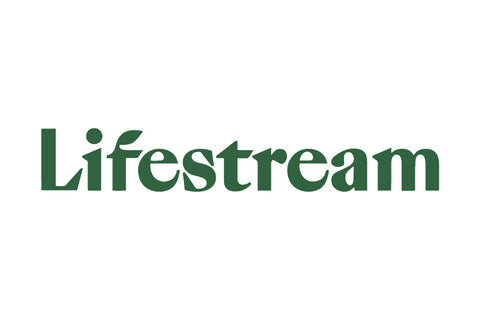 Lifestream
Pure, plant-based + highly bioavailable supplements that support your best health.
We believe the most effective nutrition for the human body is found in plant-based whole foods. We create innovative plant-based health products with high bioavailability, that enable wellness for both our people and our planet. We were the first to introduce Spirulina and Aloe Vera to Kiwis back in 1980. We are...
Your plant-based health experts for over 40 years.
Shop more from Lifestream