Sale price
$9495
Regular price
$108.95
Unit price
per
Sale Save $14.00
Sold out
FAST DIGESTING AND PURE WHEY PROTEIN ISOLATE
BEST FOR: muscle recovery, lean muscle gains, supporting high performance training schedules, strength and power workouts and competition.
HIGHEST BCAA CONCENTRATION - UNIQUE MANUFACTURING PROCESS
ICE stands for Instantised Cation Exchange, the process used to produce this extremely pure NZ whey protein isolate (WPI), which delivers the highest concentration of naturallyoccurring BCAAs (Branch Chain Amino Acids - Leucine, Isoleucine, and Valine).
HIGHEST PROTEIN
ICE WPI is 90%+ protein making it ideal for lean muscle growth.
LESS THAN 1% SUGAR
The sugar present in normal whey protein is almost completely removed in ICE WPI, making it one of the purest proteins on the planet.
FAST DIGESTING
The purity of ICE WPI means it's quickly absorbed by the body to provide essential amino acids for fuel and recovery. Super low lactose makes it easier for the body to digest.
RICH AMINO ACID PROFILE
ICE WPI has a complete amino acid profile so it's great for rebuilding muscle and providing vital nutrition for the body. Amino acids are the building blocks of protein, and the BCAAs are the three key amino acids that are anabolic to promote muscle growth, and anti-catabolic to prevent muscle breakdown.
SUPPLEMENTED WITH GLUTAMINE
Glutamine is a powerful amino acid that promotes muscle breakdown, aids muscle recovery, and enhances immunity, helping you to workout hard and maximise gains.
NZ WHEY PROTEIN ISOLATE
NZ proteins are considered the best in the world due to industry leading livestock processes.
OPTIMAL USE
ICE WPI is best used 30 minutes after your workout to support fast muscle recovery. If you only use it once a day use it post-workout, preferably in milk, a low acid fruit juice or sports drink, such as Horleys Replace, to flood recovery pathways and ignite muscle repair and growth.
60-90 minutes prior to a training session made in water is also effective, to supply a ready fuel source of circulating amino acids to working muscle and get a head start on recovery.
To support weight management or lean muscle gain, you can also use Horleys Elite ICE WPI in smoothies, or stirred in yoghurt or cereal to boost protein content. An ICE WPI shake in your choice of liquid (e.g. milk, nut milk, or water) makes an ideal between meal snack to help with satiety and stave off cravings.
Make sure to adapt your serving sizes to your body weight and activity levels (see FAQs below for more info on how much protein to take).
THE SCIENCE
The Whey Protein Isolate (WPI) in Horleys Elite ICE WPI is a much purer form of protein than your typical whey protein concentrates (WPCs). Ultra-filtration processes are first used to manufacture WPCs. Once dried, WPC powders contain up to 80% protein, but still contain 5-7% fat and similar quantities of lactose. Further purification is required to produce WPI resulting in over 90% protein content with little or no lactose and fat.
The ICE in Horleys Elite ICE WPI stands for Instantised Cation Exchange – the process we use to extract such a pure whey isolate. In the cation-exchange process, the overall electrical charge on the whey proteins is manipulated by adjusting the pH of liquid WPC. The pH manipulation does not charge lactose, fat and other unwanted substances present in the whey. The charged whey is passed through ion exchange columns of the opposite charge, which bind the whey proteins, but not uncharged lactose and fat. These are washed away leaving a very pure whey protein product that is virtually fat and lactose free.
Subsequent pH adjustment reverses the charge on the protein and releases it from the ion exchange columns. It can then be evaporated and dried to produce a superior powder containing over 90% protein.
Research has determined BCAAs to be the key amino acids involved in the synthesis of muscle protein and the provision of energy during exercise. Horleys believe that the high BCAA content of cation exchange WPI, as used in Horleys Elite ICE WPI, makes it the best protein powder for athletes and body builders looking to maximise their muscle mass gains.
Nutritional Information
Serving size: 30g
Average Quantity Per Serving
Energy
482kJ (115 cal)
Protein
27.1g
Fat, total
0.3g
  - saturated
0.2g
Carbohydrate
0.6g
  - sugars
0.2g
Sodium
185mg
Dietary Fibre
0.1g
Glutamine
624mg
Leucine
4057mg
Isoleucine
1820mg
Valine
1616mg
Lysine
3194mg
Threonine
1560mg
Methionine
683mg
Phenylalanine
1082mg
Trytophan
688mg
Arginine
839mg
Aspartic Acid
3600mg
Cystine
1125mg
Alanine
1633mg
Glutamic Acid
5104mg
Glycine
515mg
Histidine
570mg
Proline
1322mg
Serine
1300mg
Tyrosine
1188mg
Total BCAAs
7493mg
Total Essential Amino Acids
14700mg
Total Non-Essential Amino Acids
17820mg
Ingredients For Vanilla Flavour: NZ Instantised Cation Exchange Whey Protein Isolate (91%), Hydrolysed Whey Protein Isolate (5%), L-Glutamine, Flavour, Thickener (415), Anti-caking agent (551), Sweetener (955).
CONTAINS MILK AND SOY (soy lecithin is used to instantise the whey proteins and is less than 1% of the product)
GLUTEN FREE
HALAL CERTIFIED
Disclaimer

Always read the label and follow the directions for use. Use only as directed.

Images may differ in appearance from the actual product.

All orders are subject to availability. Whilst we endeavour to keep our stock levels accurate, some products may not be immediately available. If an item is purchased that is not available in a reasonable time frame, we will contact you to inform you of excess delays or to discuss alternative product options. 
Share
View full details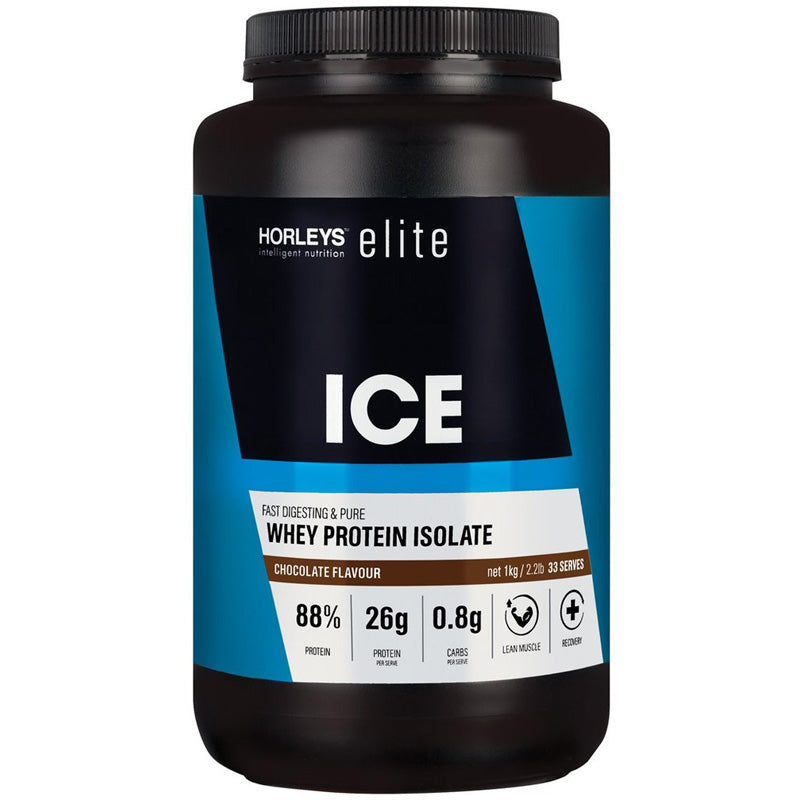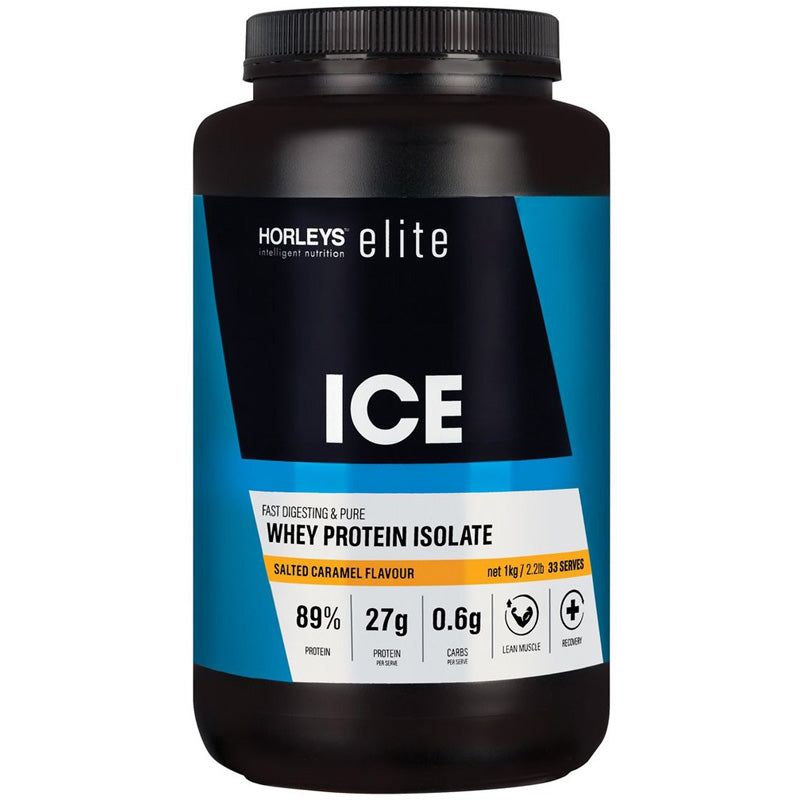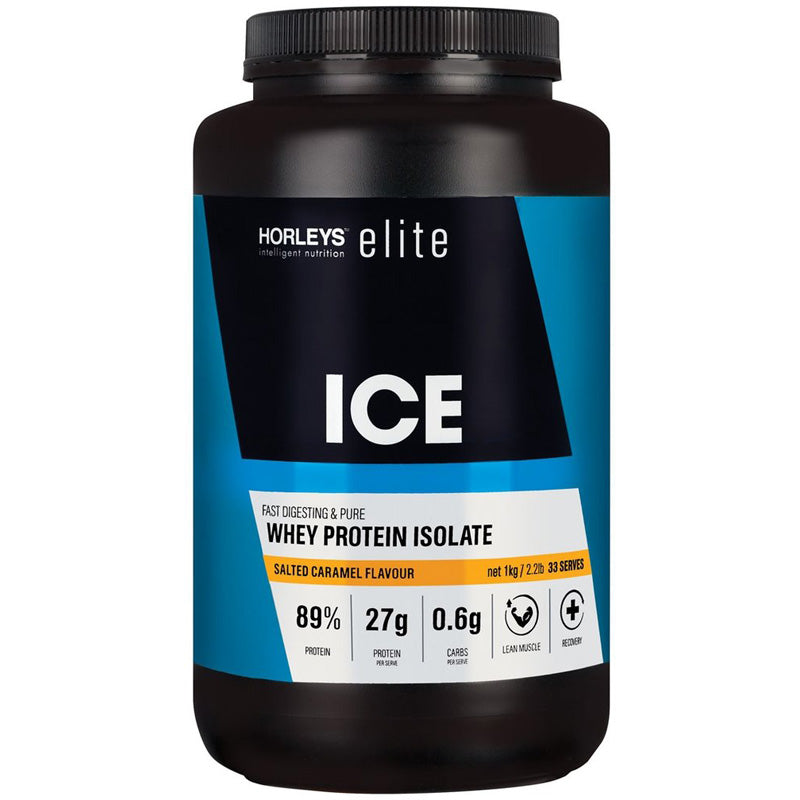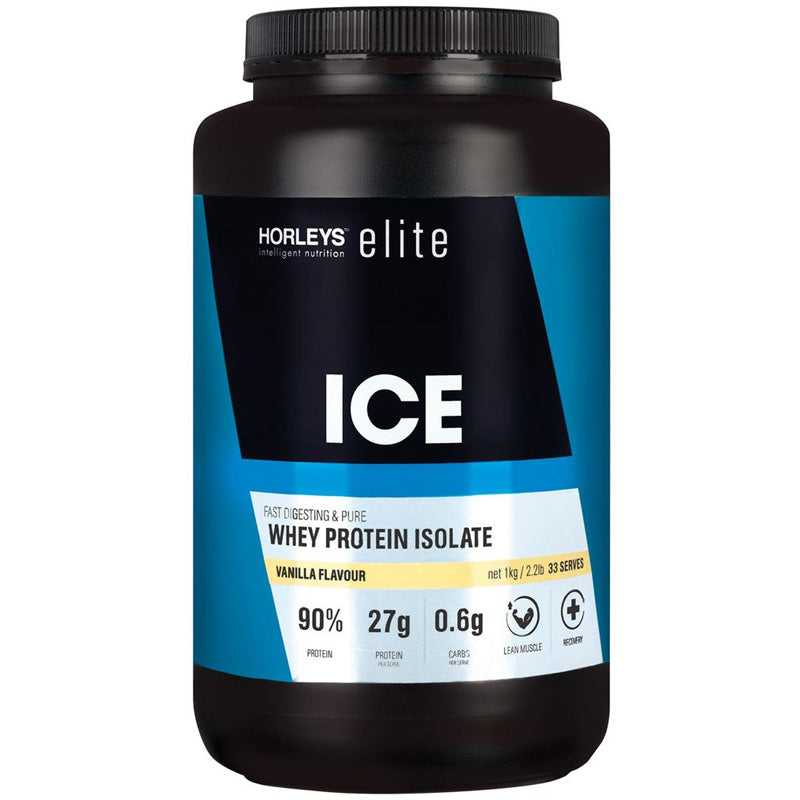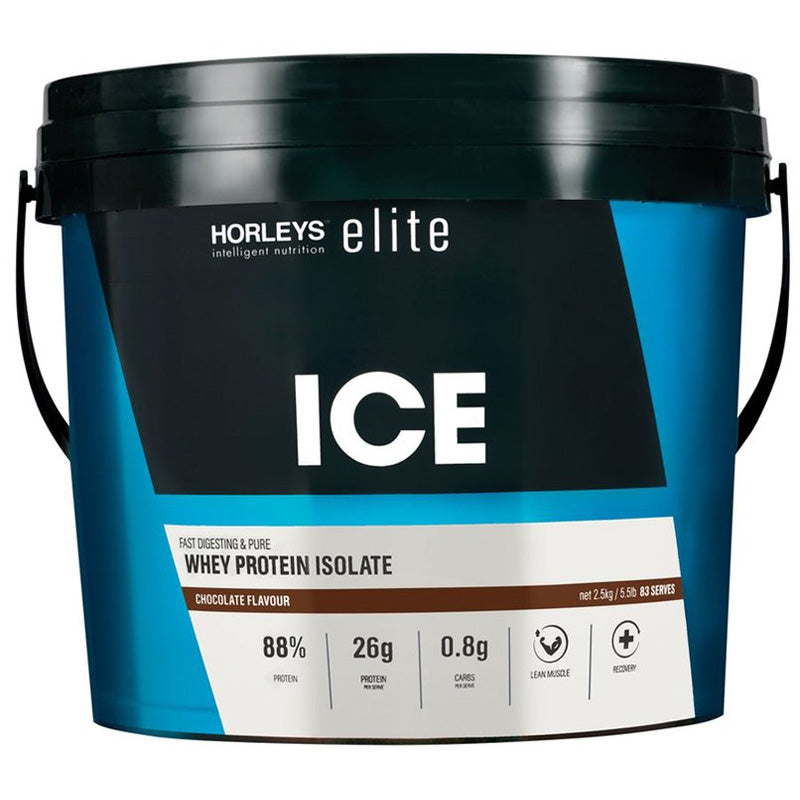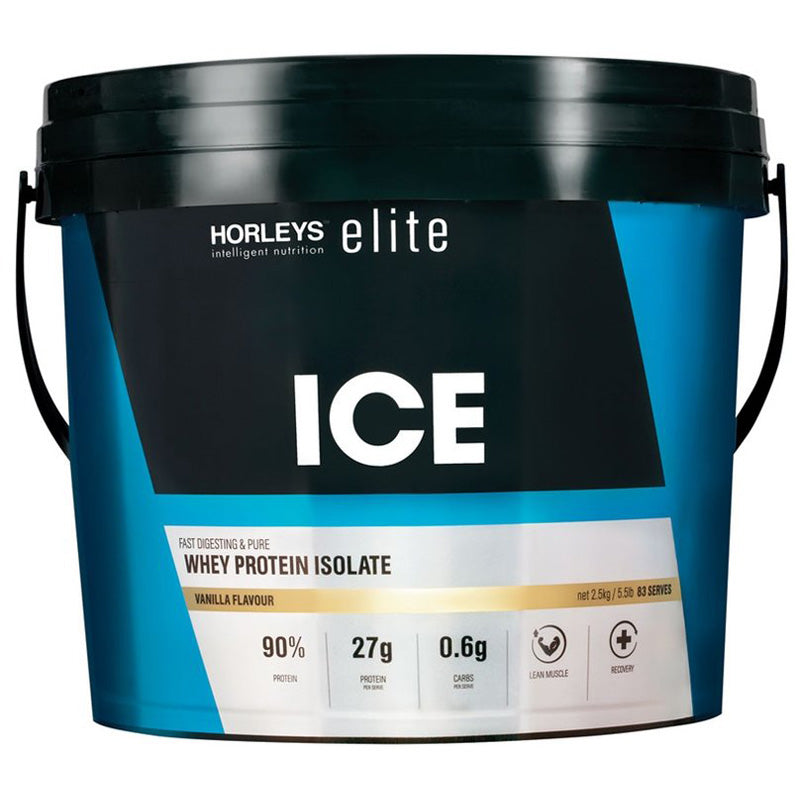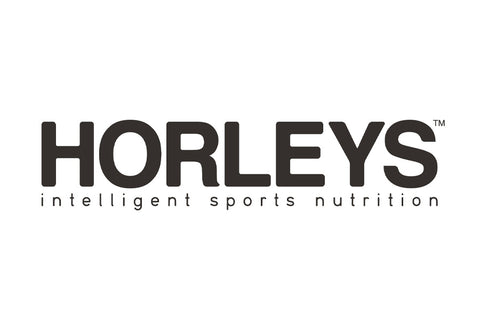 Horleys
The Horleys team have always shared a love of sport, fitness and health. Since our foundation in New Zealand over 40 years ago, we have complemented that passion with expert knowledge on performance nutrition, resulting in today's range of highly effective performance supplements which proudly carry the Horleys name.
We specialise in sports nutrition and dietary supplements and are committed to providing specialised, quality products that give our customers a physical advantage, whatever their goals might be.
Shop more from Horleys