Sale price
$1995
Regular price
$29.45
Unit price
per
Sale Save $9.50
Sold out
Herbs of Gold Ginkgo Biloba 6000 contains high-strength Ginkgo to support memory and cognitive function.
High strength
Memory & cognitive function
Supports circulation
Always read the label. Follow the directions for use.
Indications
Ginkgo Biloba 6000 contains Ginkgo standardised to contain Ginkgo flavonglycosides, the active constituent thought to be responsible for many of Ginkgo's health benefits.
Ginkgo supports brain health and mental function and recall.
Ginkgo supports cardiovascular system health and blood capillary health.
Ginkgo maintains healthy blood circulation and supports blood circulation to the peripheral areas of the body including legs, hands and feet.
Ginkgo is an antioxidant that reduces free radicals formed in the body.
Directions
Adults and children over 12 years - Take 1 capsule, once or twice daily, with food, or as directed by your health professional.
Nutritional Information
Each capsule contains:
 
Ginkgo biloba (Ginkgo) leaf extract
120mg
derived from dry leaf minimum
6g
  stand. to contain Ginkgo flavonglycosides
28.8mg
Does not contain egg, milk, peanut, corn, soy, tree nuts, animal products, gluten, lactose or artificial colours, flavours or preservatives.
Vegan friendly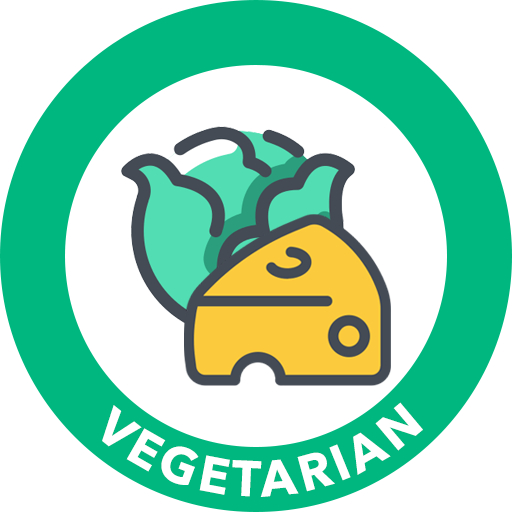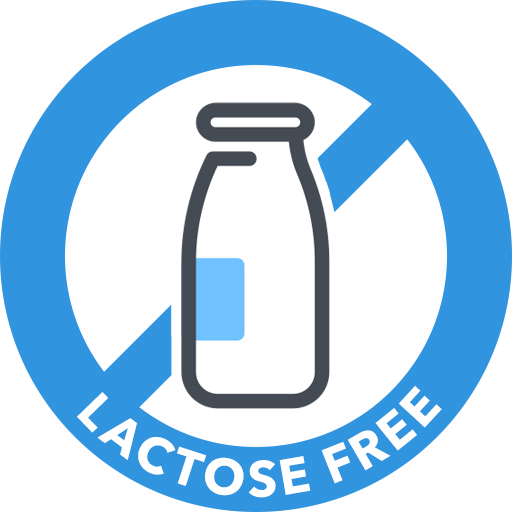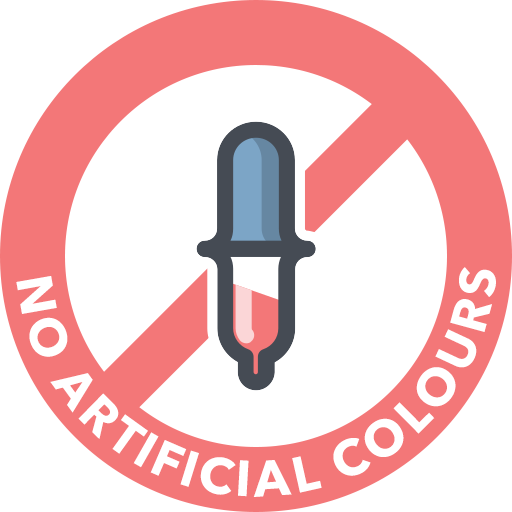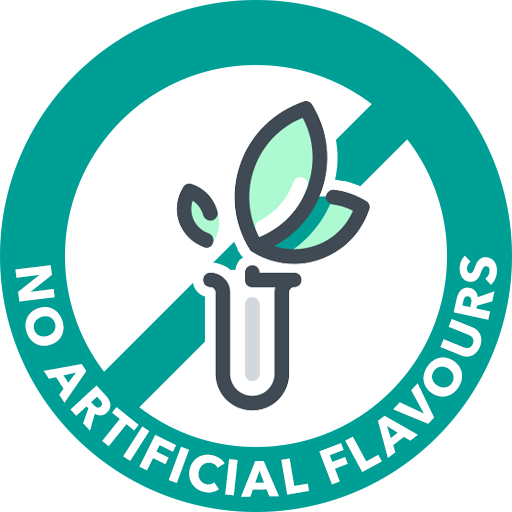 Disclaimer

Always read the label and follow the directions for use. Use only as directed.

Images may differ in appearance from the actual product.

All orders are subject to availability. Whilst we endeavour to keep our stock levels accurate, some products may not be immediately available. If an item is purchased that is not available in a reasonable time frame, we will contact you to inform you of excess delays or to discuss alternative product options. 
Share
View full details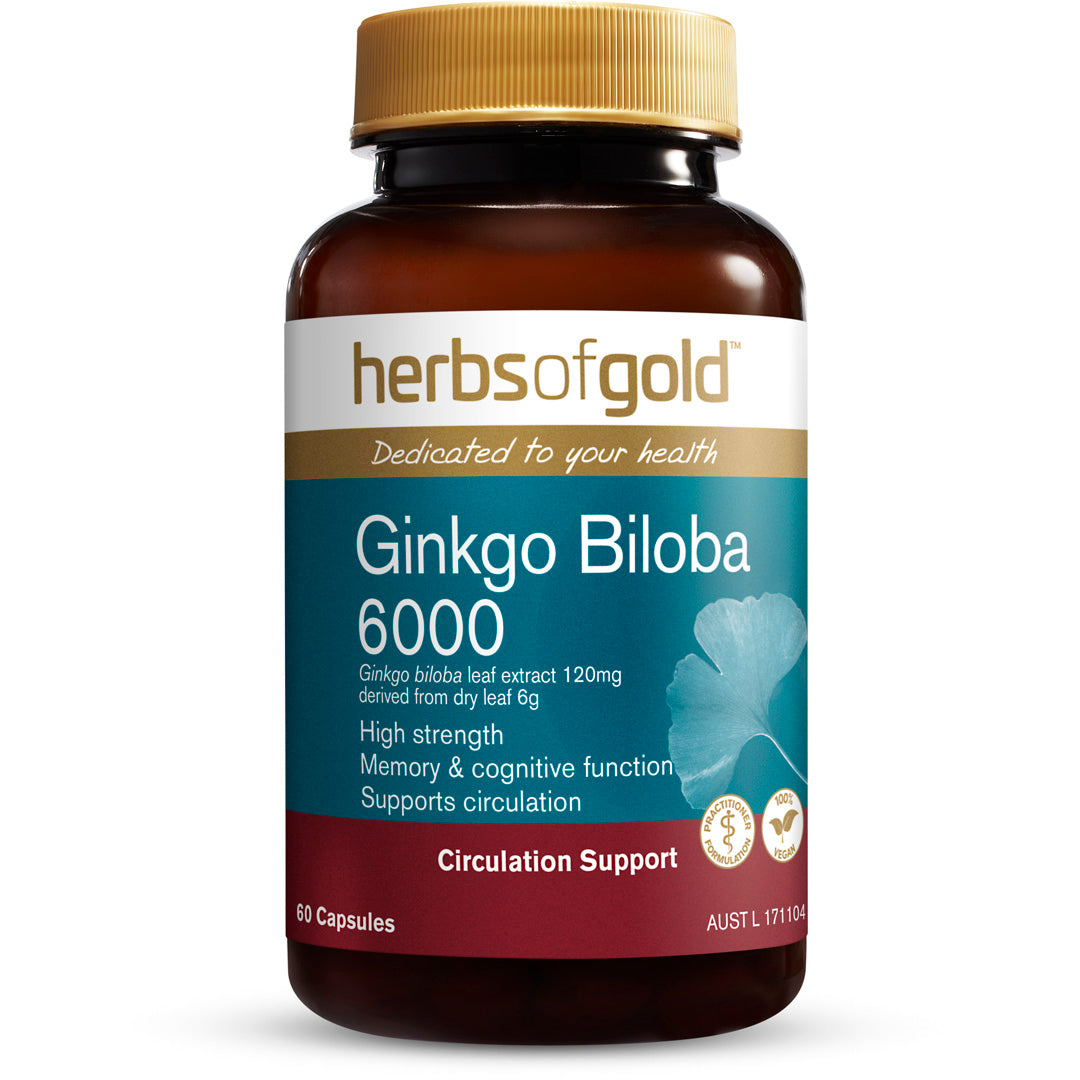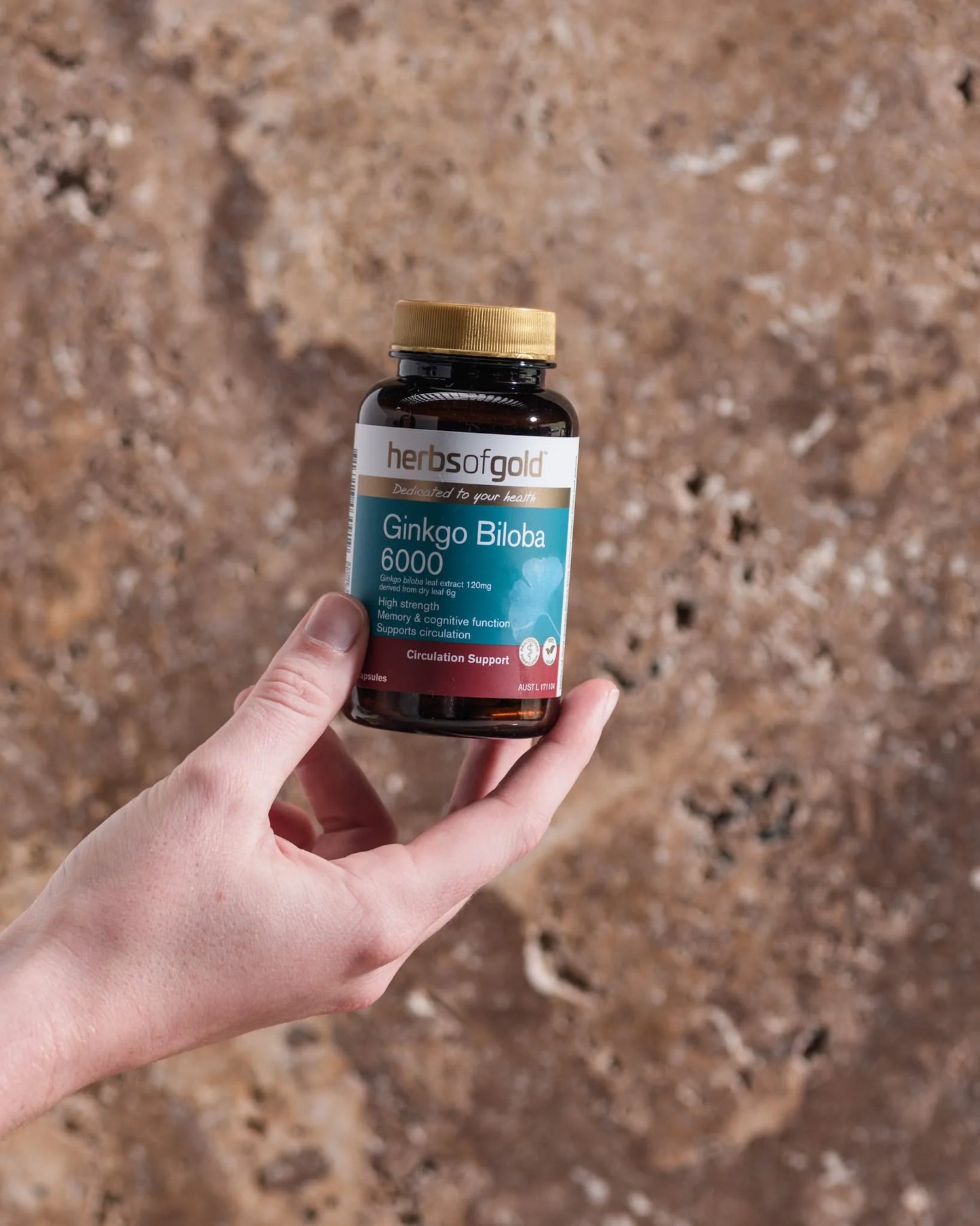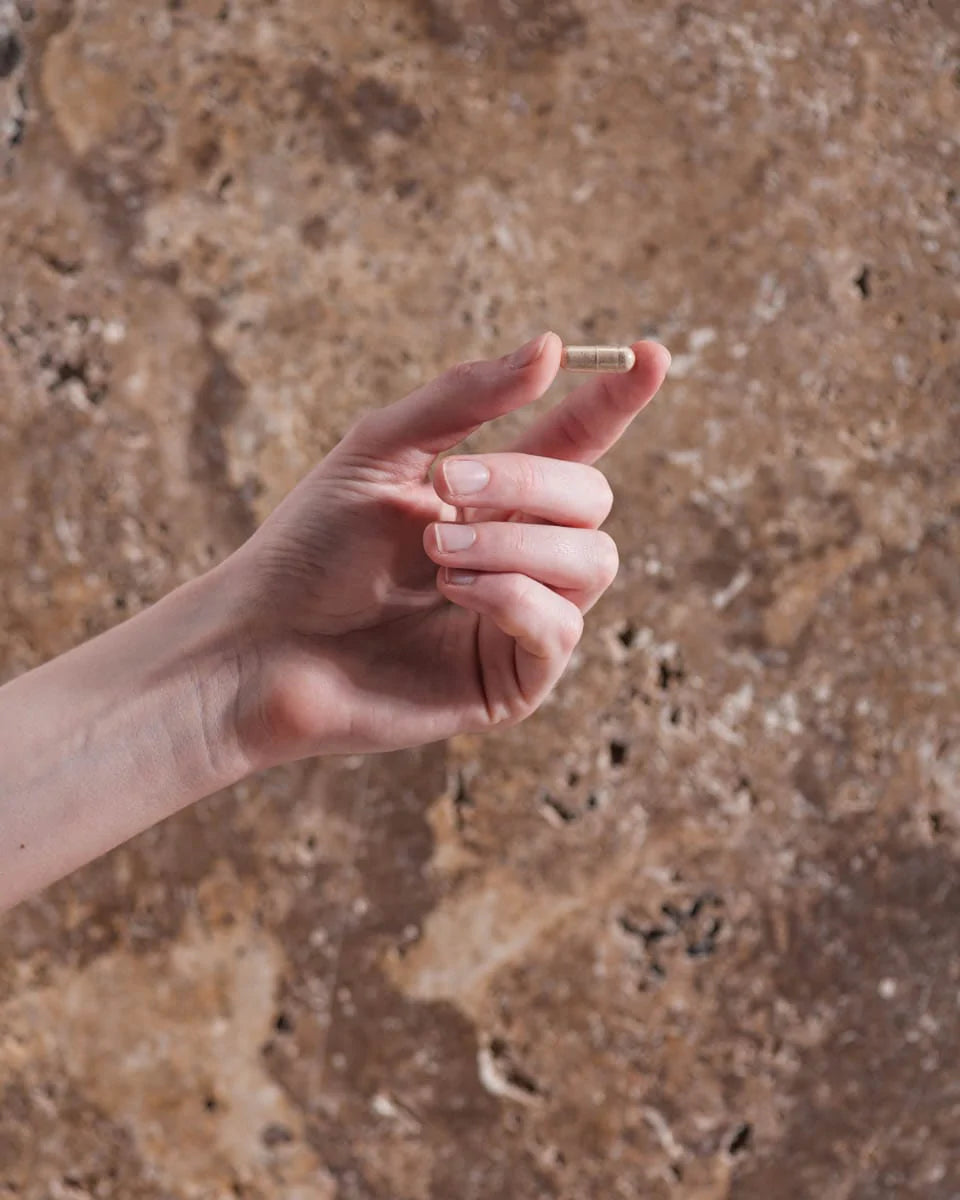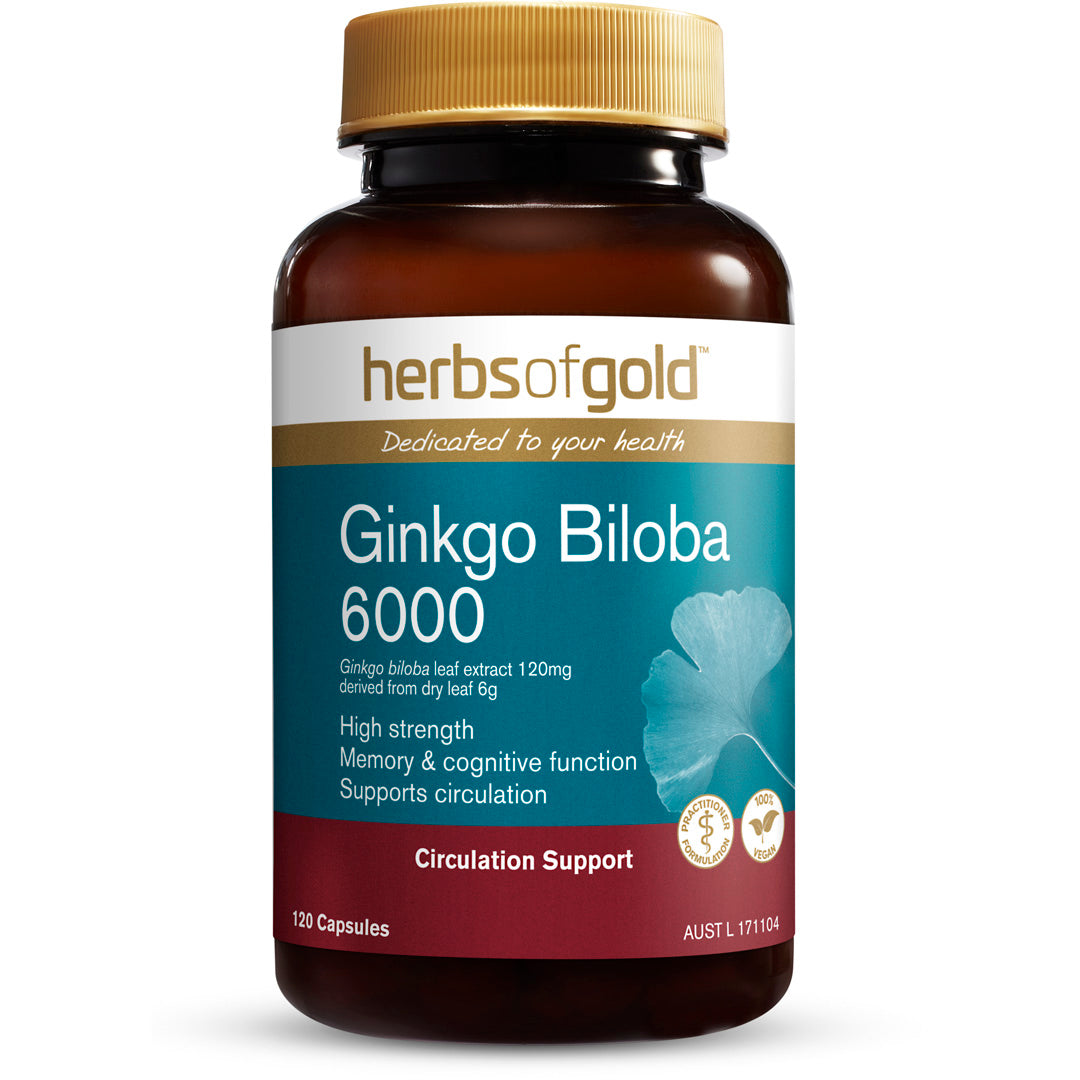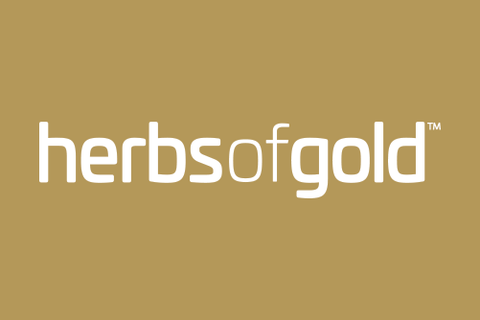 Herbs of Gold
Therapeutic products formulated by Australian naturopaths, herbalists & nutritionists. Herbs of Gold was born in 1989 as a humble herbal liquid product range.
Proudly Australian, they have a desire to promote health and wellbeing throughout all of Australia.
Shop more from Herbs of Gold