Sale price
$2495
Regular price
$25.95
Unit price
per
Sale Save $1.00
Sold out
Herbatint is the permanent ammonia-free colouring, containing 8 organic herbal extracts, which covers 100% of grey hair for a natural and intense result that is rich in highlights. Your hair regains brightness and vitality, and is immediately healthier and naturally beautiful.
UNIQUE AND GENTLE FORMULA
AMMONIA - RESORCINOL - PARABENS - ALCOHOL – FRAGRANCE FREE
Dermatologically tested on sensitive skin, its skin compatibility is excellent. This result confirms the brand's distinctive quality and its unique finely balanced formula. The developer contains a low hydrogen peroxide concentration (less than 3% after mixing, equivalent to 10 volumes), well below the 6% limit permitted by the European legislation (EC NO 1223/2009).
Herbatint uses gluten-free and Nickel tested ingredients. Suitable for vegans.
NATURAL INGREDIENTS
A formula enriched with 8 organic herbal extracts to nourish and protect hair and scalp, preserve colour intensity and provide a natural and long-lasting result.
EASY TO APPLY
Herbatint colouring gel is easy to mix and apply thanks to its gel consistency and its odourless formula. A perfect colour result in only 40 minutes!
COLOUR RESULT
Herbatint's gentle formula with a low hydrogen peroxide concentration (10 volumes) allows you to lighten your natural colour up by a maximum of 2 tones. Only colouring with higher hydrogen peroxide concentrations (30-40 volumes) have a higher bleaching power which inevitably affects the hair's structure and health.
RESPECTING NATURE
The Herbatint packaging is made of totally recyclable uncoated paper with designation of origin. Herbatint is against animal testing and is suitable for vegans. The bottles can be reclosed and used again, allowing you to use the only necessary product and keep the rest for later applications to avoid useless waste.
MAHOGANY
Ideal to add brown and natural red highlights to dull hair, the M (Mahogany) shades are formulated for a colouring experience that gives more personality to your look. Suitable for light pinkish complexions, they intensify the colour basis.
Disclaimer

Always read the label and follow the directions for use. Use only as directed.

Images may differ in appearance from the actual product.

All orders are subject to availability. Whilst we endeavour to keep our stock levels accurate, some products may not be immediately available. If an item is purchased that is not available in a reasonable time frame, we will contact you to inform you of excess delays or to discuss alternative product options. 
Share
View full details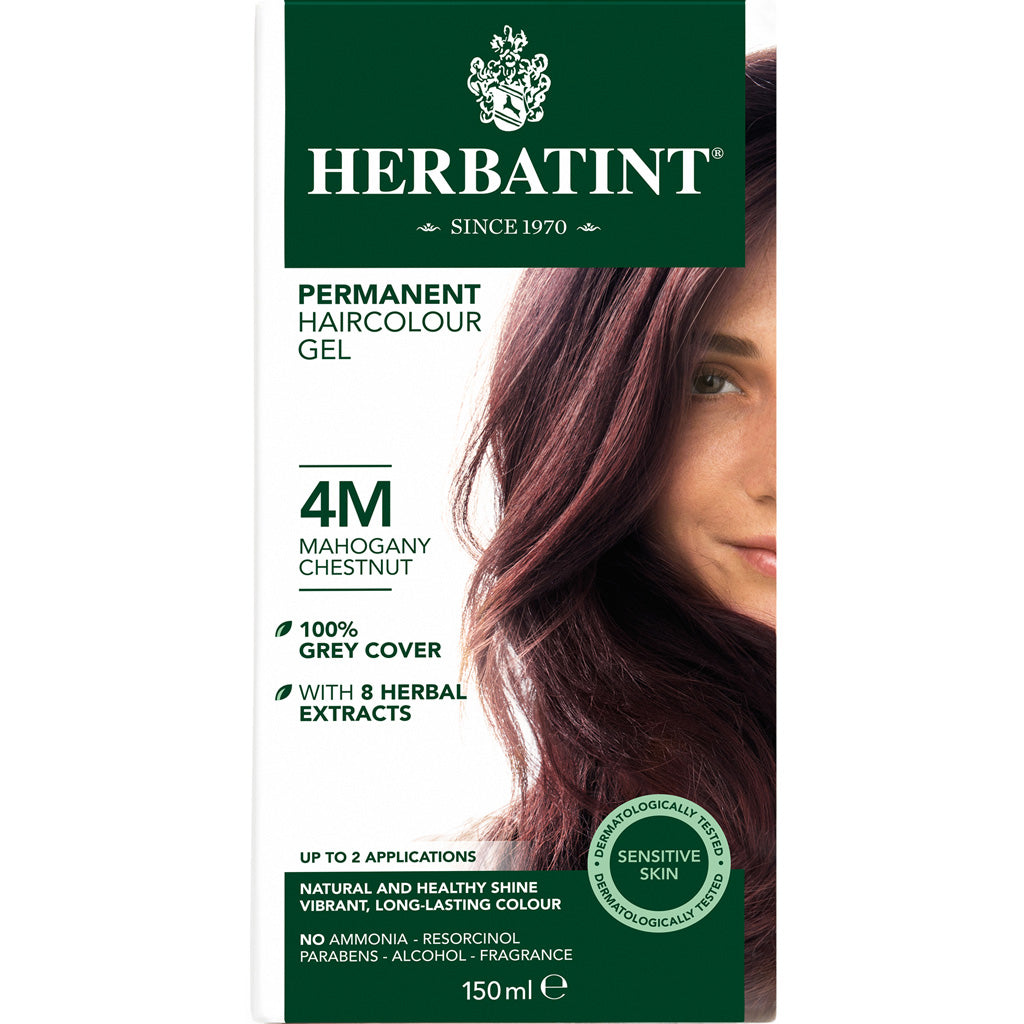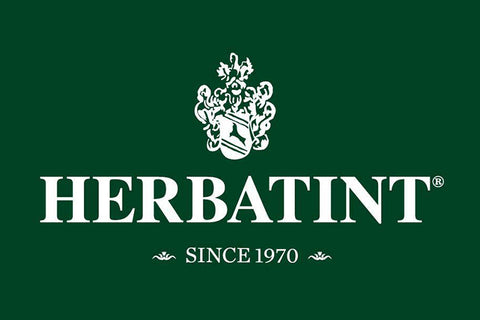 Herbatint
For over 40 years Herbatint products have been inspired by nature and well-being of women, their challenge is to enhance their natural beauty by taking care of their hair. This is the spirit that still characterizes their philosophy.
Herbatint products are like their brand, simple and timeless, the symbol of our heritage and of our knowledge. Herbatint has always been the most natural alternative in the field of permanent colouring. Colors, nuances, and shades offer each woman the color that best expresses her personality. A true art in creating the best results while keeping hair healthy.
Shop more from Herbatint