Sale price
$4195
Regular price
Unit price
per
Sale Save $-41.95
Sold out
All vegan, broad-spectrum digestive product to supplement the body's own digestive capacities. Enzymes help break down the nutritional components of proteins, fats and carbohydrates, making these nutrients available for the body. DEVA Digestive Supplement is formulated to contain a unique blend of enzymes and herbs that provides activity throughout various pH levels encountered in the gut.*
Providing support for your digestive system is important. Everything we ingest affects the balance of pH and healthy flora in the gut, and ensuring that we have as much natural balance as possible is one of the keys to health.
Taking our supplement that combines digestive enzymes and herbs could be an excellent idea. If you are in need of a supplement that offers digestive enzymes and herbs while providing a vegan blend DEVA Digestive Enzymes+ may be the thing you are looking for. Some companies claim their bacterial enzymes are vegan when in fact dairy is used as the feeding media for some of their bacteria. Our enzymes are derived from bacteria that are grown on non-animal, non-dairy media.*
DEVA Digestive Enzymes+ supplement is 100% vegan, vegetarian. In order to provide peace-of-mind to our consumers, our products have been registered by the non-profit Vegan Society. This non-profit organization, which first coined the phrase "vegan," has a strict and detailed registration process for vegan products.
Recommended Use
For adults, take up to three (3) capsules per day. When necessary take one (1) capsule few minutes before eating, or as directed by a health care professional.
Food Sensitivity
Free of yeast, wheat, gluten, dairy, egg, fish, shellfish, sugar, soy, salt; animal products, byproducts or derivatives.
Warnings
Always consult your doctor before taking any dietary supplement.
Disclaimer
*Information and statements regarding dietary supplements on our website have not been evaluated by the Food and Drug Administration and our products are not intended to diagnose, treat, cure, or prevent any disease. Individual results may vary. By using this site, you signify your assent to this Terms of Use Agreement. If you do not agree to the terms and conditions contained in this Terms of Use Agreement , you may not access or otherwise use this site and its contents.
Nutritional Information
Serving Size: 1 Capsule
Average Quantity Per Serving
Amylase
12440 DU
Protease 4.5
12500 HUT
Glucoamylase
15 AGU
Acid maltase
8 MaltU
Pectinase
20 endo-PGU
Papain
100,000 FCCPU
Protease 6.0
3500 HUT
Neutral bacterial protease
5000 PC
Acid protease
25 SAPU
Alkaline protease
700 USP
Beta-glucanase
25 BGU
Alpha-galactosidase
68 GalU
Exo-peptidase
1000 HUT
Bromelain
200,000 FCCPU
Lipase
600 FIP
Phytase
18 FTU
Invertase
300 SU
Xylanase
350 XU
Hemicellulase
700 HCU
Dipeptidyl peptidase IV
20 DPP-IV
Betaine HCl
50 mg
Ginger (root) Extract
50 mg
Black Peppercorn (fruit)
25 mg
Gentian (root)
20 mg
Turmeric (root) Extract
20 mg
Artichoke (leaf) Extract
20 mg
Fennel (seed) Extract
15 mg
Chamomile (leaf) Extract
15 mg
Peppermint (leaf)
10 mg
Other Ingredients: Vegan Capsule, Cellulose, Vegetable Magnesium Stearate and Silica. (All of the ingredients are from non-animal sources)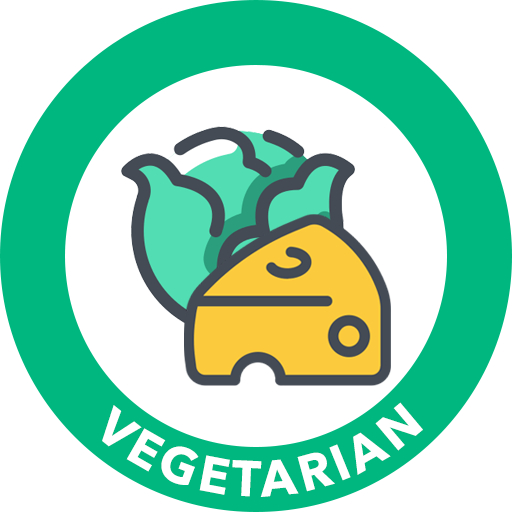 Disclaimer

Always read the label and follow the directions for use. Use only as directed.

Images may differ in appearance from the actual product.

All orders are subject to availability. Whilst we endeavour to keep our stock levels accurate, some products may not be immediately available. If an item is purchased that is not available in a reasonable time frame, we will contact you to inform you of excess delays or to discuss alternative product options. 
Share
View full details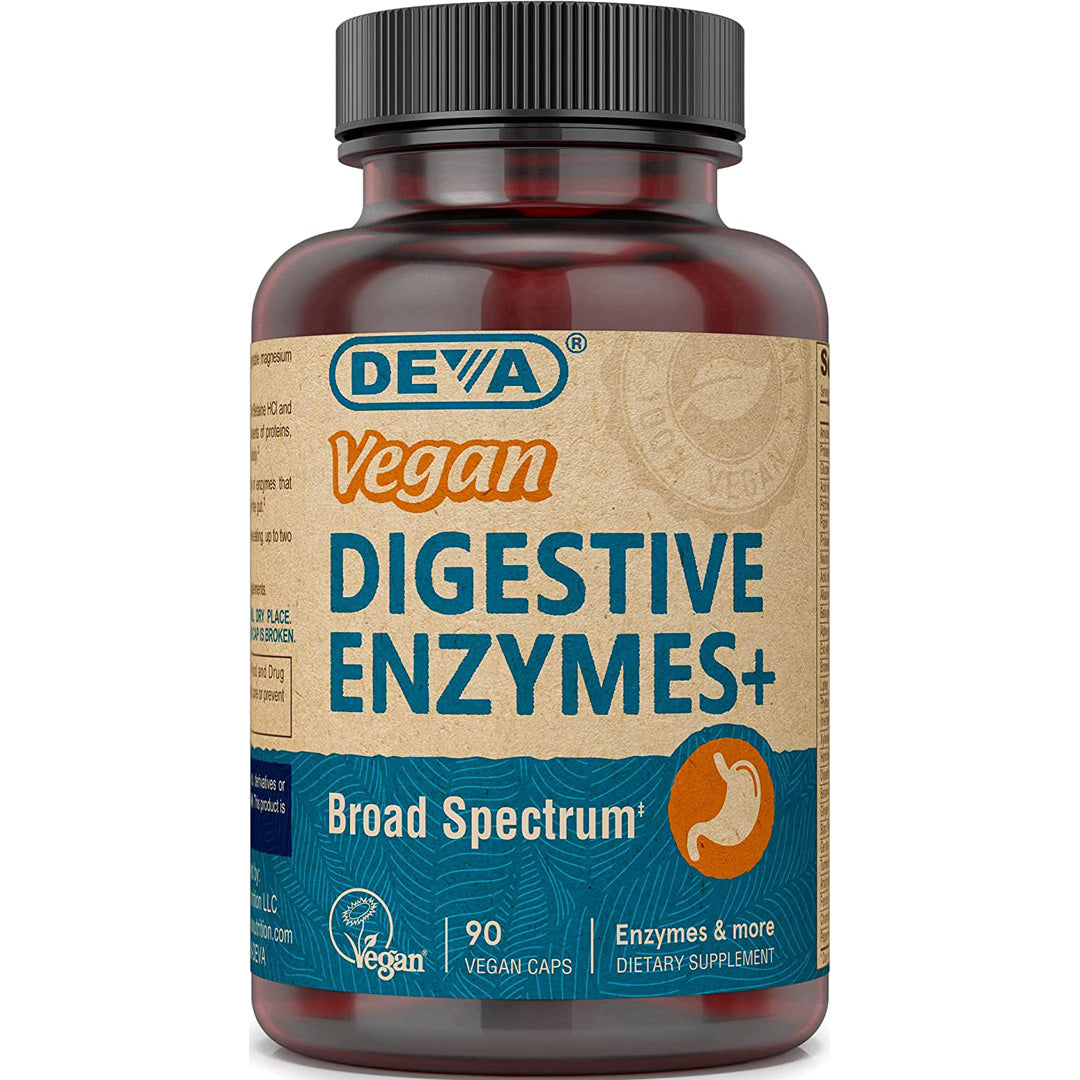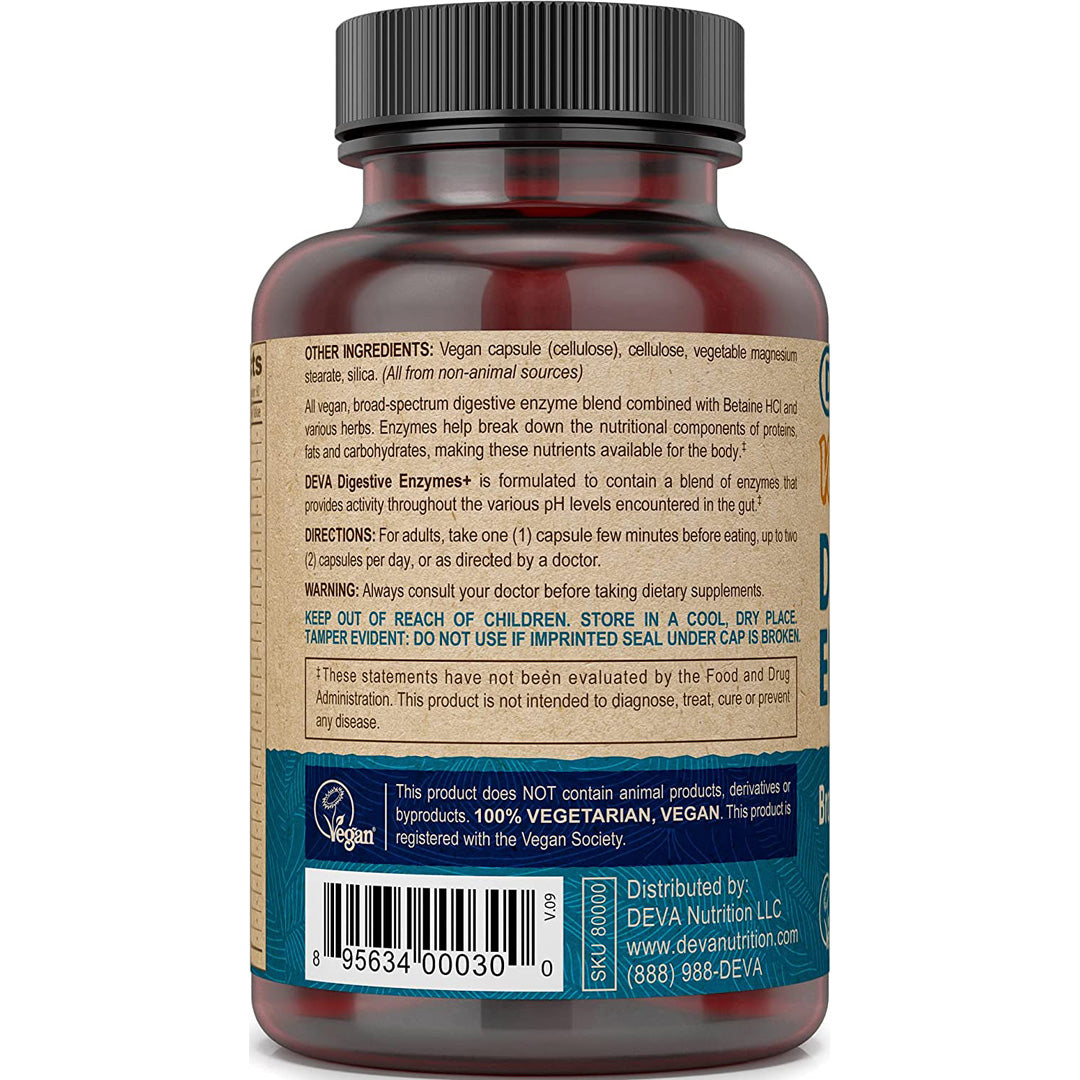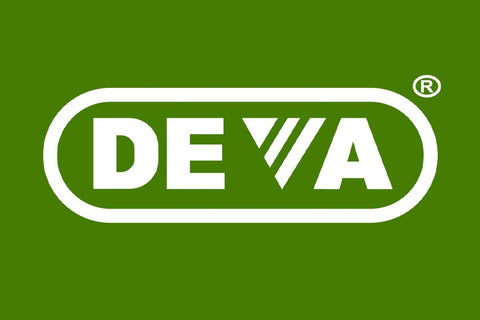 Deva Nutrition
DEVA™ Nutrition is the pioneer distributor of unique vitamins, minerals, and food supplements that are suitable for vegans and vegetarians. Founded in 2003, DEVA™ Nutrition has been expanding its distribution network very rapidly. DEVA™ Vegan product line is currently distributed in the US, and overseas.

Shop more from Deva Nutrition