Sale price
$2350
Regular price
$20.95
Unit price
per
Sale Save $-2.55
Sold out
Brauer's Baby & Child Sleep contains ingredients traditionally used in Western herbal medicine to relieve sleeplessness and restless sleep (Lemon balm) and reduce nervous tensions (Chamomile).
With Lemon balm and organic Chamomile herbal extracts, Baby & Child Sleep is 99% sugar-free, easy to administer, and suitable from 6 months of age!
How to use this product
Directions for use: Shake well before use. Use the measuring device provided.
Dosage:
Children 6 months to 2 years: take 2mL up to 3 times daily
2 to 4 years: take 4mL up to 3 times daily
5 to 9 years: take 6mL up to 3 times daily
10 to 14 years: take 8mL up to 3 times daily
One of the doses can be taken 30 minutes before bed, or as recommended by your healthcare professional. For short term use unless under the advice of a healthcare professional.
Not to be used in infants under 6 months of age. Do not exceed recommended dose.
Nutritional Information
Each 1mL of liquid contains:
 
Matricaria chamomilla (Chamomile)* ext. dry conc.
25mg
  equiv. to dry flower
100mg
Melissa officinalis (Lemon balm) ext. dry conc.
16.9mg
  extract equiv. to dry leaf
67.5mg
Homeopathic preparations, 5 microlitres of each:
 
Matricaria chamomilla
30C
Coffea arabica
6C
Strychnos ignatii (Ignatia)
6C
Anemone pulsatilla
6C
*Organic
Disclaimer

Always read the label and follow the directions for use. Use only as directed.

Images may differ in appearance from the actual product.

All orders are subject to availability. Whilst we endeavour to keep our stock levels accurate, some products may not be immediately available. If an item is purchased that is not available in a reasonable time frame, we will contact you to inform you of excess delays or to discuss alternative product options. 
Share
View full details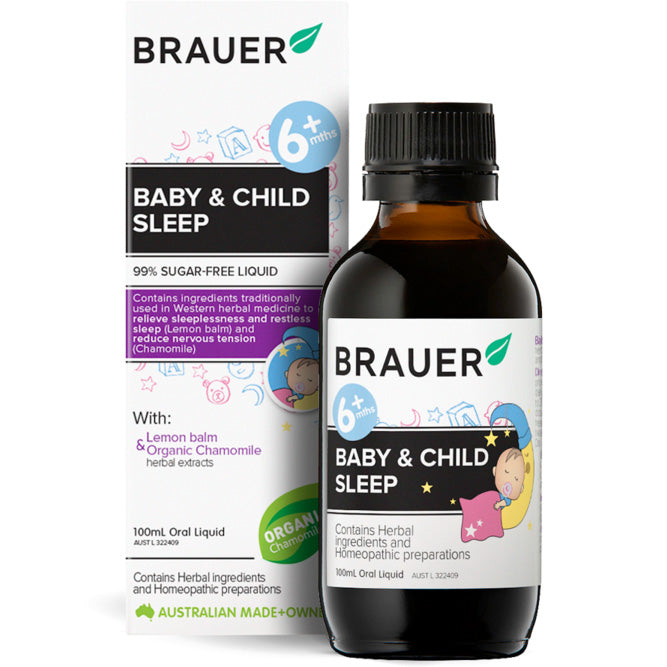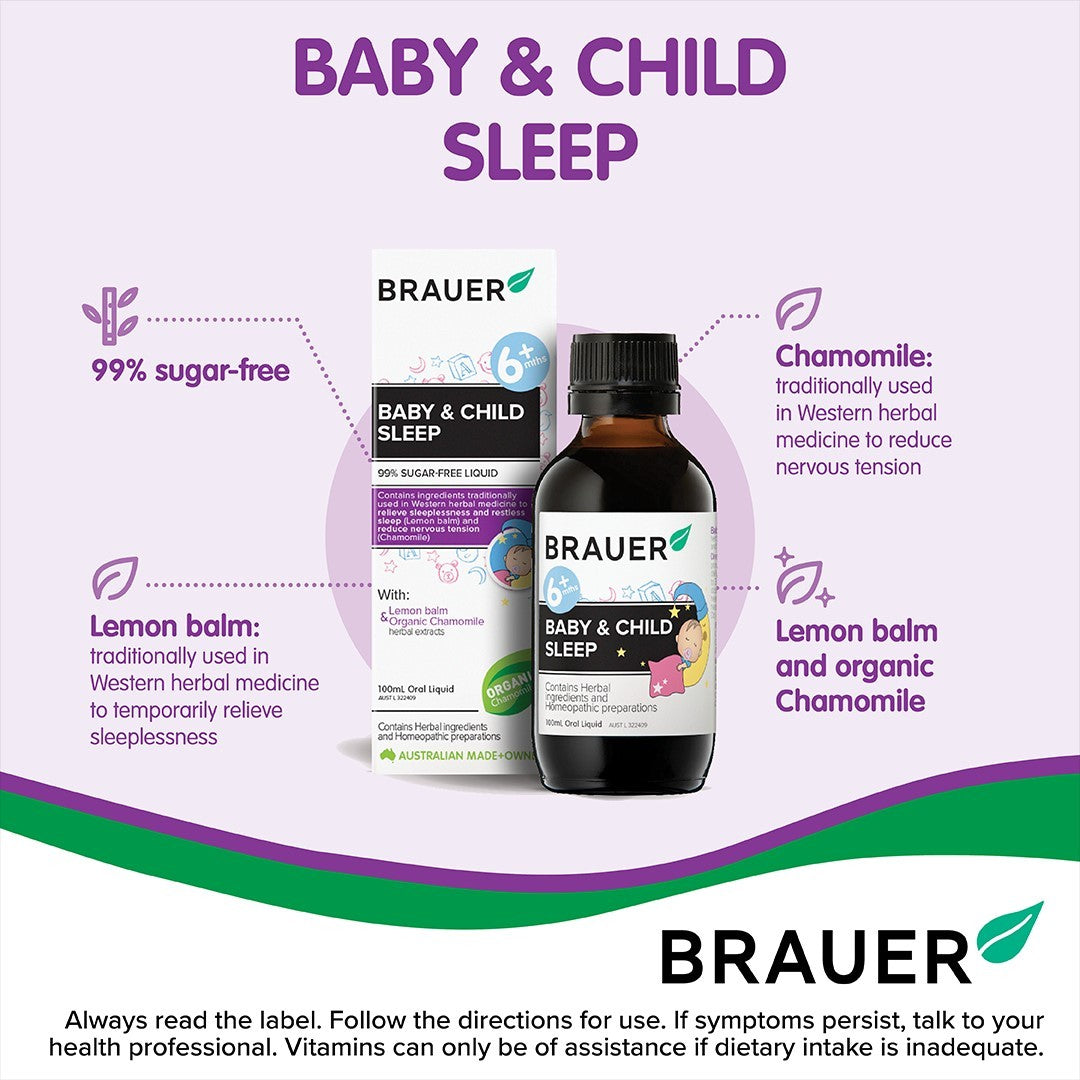 Brauer
Brauer has been trusted by Australians for over 90 years. We are committed to supporting you and your family in your health journey with our comprehensive range of high quality vitamins, nutritional supplements and innovative complementary medicines. We select the most bioavailable forms of ingredients from around the world. We adhere to strict Australian quality standards at our TGA-licensed manufacturing facility. Our team of experts continuously look for new ways to meet the changing health needs of Australian families.
Shop more from Brauer