Sale price
$2995
Regular price
$34.99
Unit price
per
Sale Save $5.04
Sold out
Vitamin B12:
Essential for energy production.
Reduces fatigue and tiredness.
Supports healthy neurological function.
Essential for DNA synthesis.
Supports nervous system function.
Required for red blood cell production.
Suitable for groups at increased risk of vitamin B12 deficiency.
Suitable for vegetarians and vegans.
* Compared to a tablet at the same dose in clinical testing over a time period of 6 hours. Vitetta L., Manuel R., Dal Forno S., Hall S., and Rutolo D. Route and Type of Formulation Administered Influences the Absorption and Disposition of Vitamin B12 Levels in Serum. Journal of Functional Biomaterials. 2018; 9(1): 12. Financial sponsor: Medlab Pty Ltd.

WARNING: Always read the label. Follow the directions for use. Vitamin supplements should not replace a balanced diet. Contains potassium sorbate.
WHAT IS NANOCELLE?
NanoCelle is a unique delivery technology that is safe, effective and convenient, administered as a spray onto the oro-buccal membrane inside of the cheek.
The vitamin is in a nano-particle size so that it can be directly absorbed into the bloodstream. This enables the formulation to be lower dose with higher absorption, in contrast to ingested forms.
NanoCelle has been shown to have a higher absorption rate than tablets, capsules, gel capsules, dermal patches, sublingual (under the tongue) liquid, and intramuscular injections. By avoiding the digestion pathway, this technology is beneficial for those experiencing gastrointestinal or digestive complications.
DIRECTIONS FOR USE
Deliver two (2) sprays into the mouth once per day before meals, or as directed by your healthcare professional.
DOES NOT CONTAIN
Animal products
Dairy
Gluten
Lactose
Nutritional Information
Each 0.3 mL Dose (2 sprays) Contains:
 
Vitamin B12 (as mecobalamin)
1000 μg
Excipients: Water, Modified vegetable oil, Glycerol, Anhydrous citric acid, Potassium sorbate, Steviol glycosides, Peppermint oil, D-alpha tocopherol, Soy oil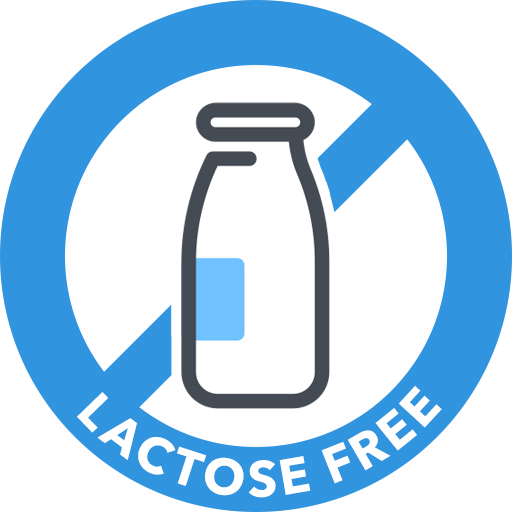 Disclaimer

Always read the label and follow the directions for use. Use only as directed.

Images may differ in appearance from the actual product.

All orders are subject to availability. Whilst we endeavour to keep our stock levels accurate, some products may not be immediately available. If an item is purchased that is not available in a reasonable time frame, we will contact you to inform you of excess delays or to discuss alternative product options. 
Share
View full details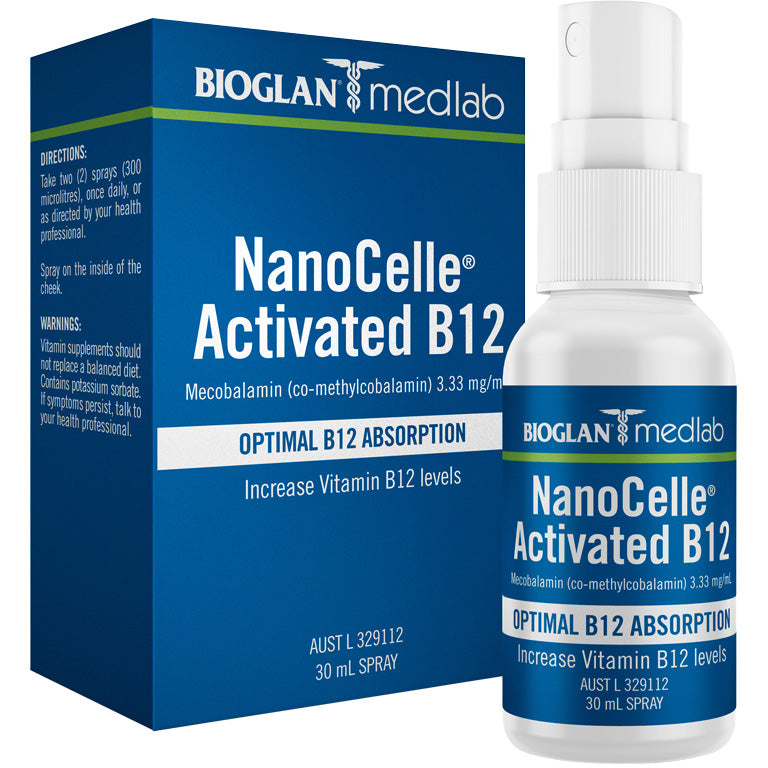 Bioglan Medlab
Trust in science and experience.
Bioglan Medlab blends the innovative nutritional science of Medlab with Bioglan's 50 years of pharmacy-based health care experience. In honouring the values of clinical research, integrity and education, they aim to provide the best integrative patient care in Australian pharmacy.
Shop more from Bioglan Medlab