Sale price
$3350
Regular price
Unit price
per
Sale Save $-33.50
Sold out
PRACTITIONER PRODUCT - APPROVED CUSTOMERS ONLY
This product is a practitioner-only branded product. To determine if this product is appropriate for you, you will need to complete a health questionnaire detailing your current health status. Only customers who have logged into their customer account and have completed a health questionnaire, that has been subsequently approved, have access to purchase this product.
BabyBiotic 0+yrs® is a dairy-free probiotic powder specifically designed to nurture healthy gastrointestinal microflora in neonates, infants and children. BabyBiotic 0+yrs combines multiple strains of probiotics including Bifidobacterium breve (M-16V), B. infantis (M63) and B. animalis ssp. lactis (CUL34) and more - some of the most common probiotic strains present in the gastrointestinal tract (GIT) of healthy breastfed newborns and infants.
Features
Provides probiotic strains commonly found in breastfed infants.
BabyBiotic 0+yrs® is a symbiotic formula; combining probiotic bifidobacteria and lactobacilli strains along with the prebiotic fibre inulin.
Probiotics are live microorganisms which provide a health benefit when taken in adequate amounts.
Inulin is classified as prebiotic, and is found in many fruits and vegetables.
Serving Suggestion
From newborn: Add up to 1.5g of powder (one heaped scoop supplies 1.5g) to water, liquid or solid foods. Consume once or twice daily.
Serving method suggestions:
In a teaspoon or on a saucer, dampen powder with a couple of drops of water and try one of the following:
- paste on nipple immediately before feeding
- paste on bottle teat immediately before feeding
- insert into child's cheek or between bottom lip and gum immediately before feeding.
Alternatively, add to formula after heating for immediate feeding.
Warnings
If symptoms persist consult your healthcare practitioner.
Always read label. Use only as directed.
Nutritional Information
Each 1.5g serving contains:*
 
Energy
11kJ (3Cal)
Protein
0.0g
Fat (total)
0.0g
Fat (saturated)
0.0g
Carbohydrate (total)
1.4g
Carbohydrate (sugars)
109mg
Dietary fibre (inulin)
1.1g
Sodium
0.2mg
Bifidobacterium animalis ssp. lactis (CUL 34)
1 billion CFU
Bifidobacterium breve (M-16V)
1.5 billion CFU
Bifidobacterium bifidum (CUL 73)
950 million CFU
Bifidobacterium bifidum (CUL 20)
50 million CFU
Bifidobacterium infantis (M63)
500 million CFU
Bifidobacterium longum (BB536)
1 billion CFU
Lactobacillus rhamnosus (GG)
1 billion CFU
Lactobacillus fermentum (CUL 67)
1 billion CFU
*Based on average amounts.
Ingredients: chicory root inulin, potato maltodextrin, microorganisms [B. breve (M-16V), B. longum (BB536), L. rhamnosus (GG), L. fermentum (CUL67), B. animalis ssp. lactis (CUL34), B. bifidum (CUL73), B. infantis (M63), B. bifidum (CUL20)], corn starch (non GMO), tapioca starch, corn maltodextrin (non GMO), calcium phosphate.
Dietary Influence:
No Added Dairy
No Added Gluten
No Added Shellfish
No Added Soy Protein
Vegan Friendly
Vegetarian Friendly
No Added Yeast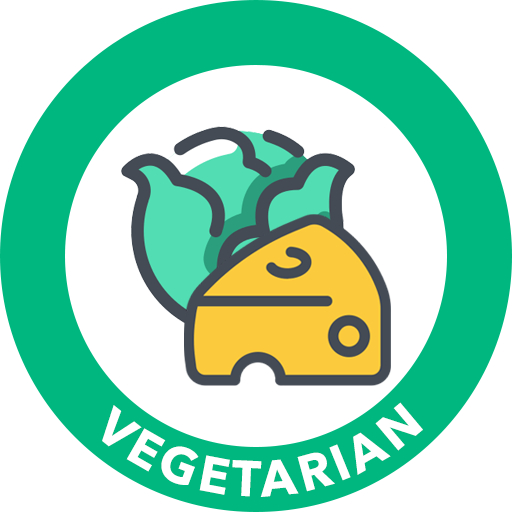 Disclaimer

Always read the label and follow the directions for use. Use only as directed.

Images may differ in appearance from the actual product.

All orders are subject to availability. Whilst we endeavour to keep our stock levels accurate, some products may not be immediately available. If an item is purchased that is not available in a reasonable time frame, we will contact you to inform you of excess delays or to discuss alternative product options. 
Share
View full details
BioCeuticals
Your choice for high-quality, practitioner-only, nutritional and therapeutic supplements from a proudly Australian company. Renowned for manufacturing and delivering high quality integrative medicines to healthcare practitioners, BioCeuticals aims to consistently raise the standards of complementary therapies.
Shop more from BioCeuticals