Sale price
$11295
Regular price
$154.50
Unit price
per
Sale Save $41.55
Sold out
New Zealand Manuka Honey 20+: Manuka is the Native New Zealand Maori name for the leptospermum scoparium tree. Australian by Nature sources Manuka Honey from our own apiaries in far north New Zealand. This honey is produced by honeybees and collected from beehives located in high density, organic and pollution free Manuka Forests. New Zealand Manuka Honey is the purest source of Manuka Honey in the world. Reason being, the forests are predominately covered with a single species of Manuka, therefore minimising contamination from other species of plants.
Harvesting & Production
Once the Manuka is collected from the beehives it is filtered and bottled to ensure retention of its natural properties. Fresh Manuka is packed in one of New Zealand's most highly accredited facilities where it is labelled in compliance with standards implemented by the New Zealand Ministry for Primary Industries (MPI). Manuka Honey is extremely stable, not affected by light, heat nor dilution making it very effective in many applications. Australian by Nature New Zealand Manuka Honey is 100% natural with no additives.
Quality Guarantee
Each batch of Australian by Nature New Zealand Manuka Manuka Honey 20+ is tested and certified by an accredited laboratory under the ISO17025 standard for its MGO (Methylglyoxal). This test result is shown on our label. For example, MGO 600 (16+) Manuka Honey assures there is a minimum of 600mg of MGO (methylglyoxal) per kg.
The Molan Gold Standard™ is a government accepted certification mark that appraises the natural marker methylglyoxal found in New Zealand Manuka Honey. The Molan Gold Standard offers our consumers full confidence their purchase has an accurate, scientifically conducted measurement of the claimed MGO (methylglyoxal) content.
The Molan Gold Standard™ was developed and named after the scientist who discovered the special antibacterial properties of New Zealand Manuka Honey when applied topically. Dr Peter Molan MBE. Dr Molan is acknowledged as one of the world's leading honey scientists and has been carrying out research on honey since 1981, publishing many well-known papers in international scientific and medical journals.
Benefits
All the goodness of honey from this rare New Zealand Manuka Honey highly regarded for its unique complex properties
Ingredients
100% New Zealand Manuka honey. Harvested, tested, certified and packed in New Zealand.
Serving Suggestion
Suggested serving amount: 10g
Warning
Not suitable for infants under 12 months of age.
Nutritional Information
Serving size: 10g
Average Quantity Per Serving
Energy
140 kj
Protein
0.02 g
Fat - total
0.0 g
  - saturated
0.0 g
Carbohydrate
8.2 g
  - sugars
8.2 g
Sodium
1 mg
Contains methylglyoxal; at least 80mg per 100g.
Only use if cap seal is unbroken.
Store in a cool dry place away from sunlight.
Disclaimer

Always read the label and follow the directions for use. Use only as directed.

Images may differ in appearance from the actual product.

All orders are subject to availability. Whilst we endeavour to keep our stock levels accurate, some products may not be immediately available. If an item is purchased that is not available in a reasonable time frame, we will contact you to inform you of excess delays or to discuss alternative product options. 
Share
View full details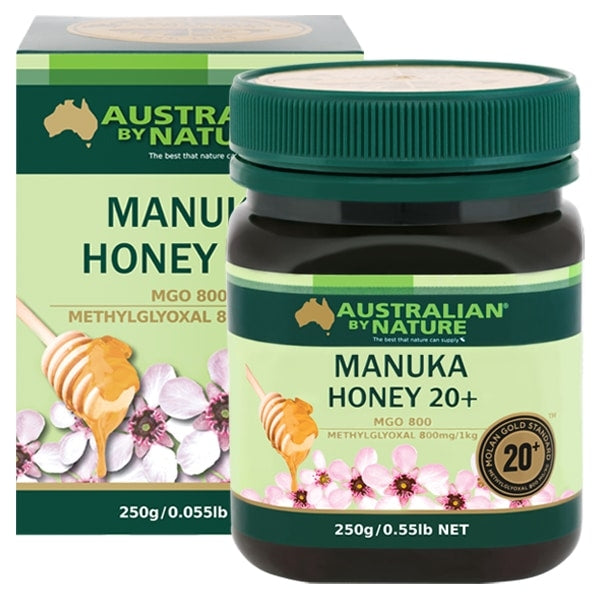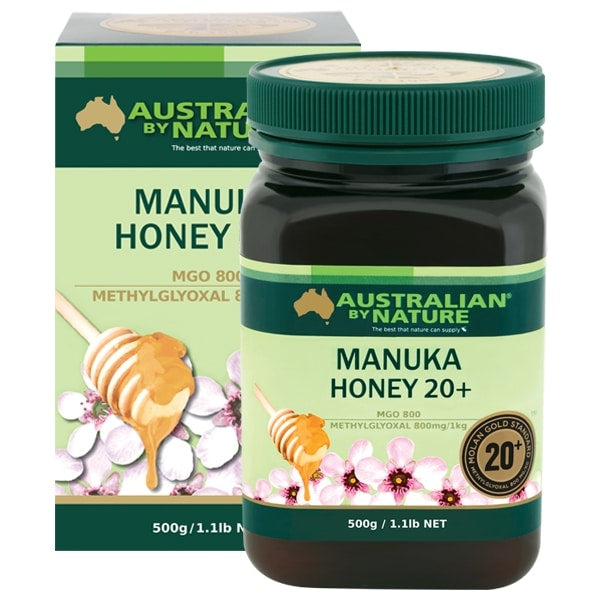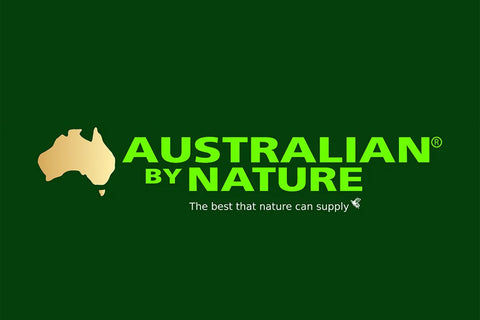 Australian By Nature
We all want to live a healthier lifestyle, and when you don't have time to make extra healthy meals, you can incorporate Australian Nature products into your diet for better nutrition. Over the years, there has been an increase in natural products across the country, with many people choosing to fuel their bodies naturally. Australian honey has become a popular product among those seeking to replace refined sugar with an organic product that's better for your body and overall health. Sugar tends to cause belly fat, whereas with honey being a natural resource, you're less likely to put weight on around your middle.
At Australian by Nature, we believe in utilising nature's produce to encourage people to take their health into their hands to live a healthier lifestyle.
Shop more from Australian By Nature