Sale price
$3450
Regular price
$46.80
Unit price
per
Sale Save $12.30
Sold out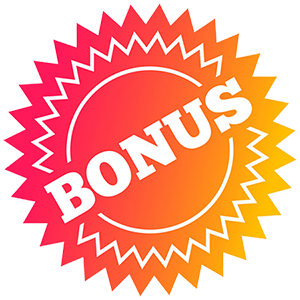 BONUS Manuka Honey Soap
Free with the purchase of 360 capsules (2 x 180) Australian By Nature Bee Pollen 500mg. While stocks last.
Bee Pollen 180 Capsules contain pure multi-floral premium bee pollen rich in many nutrients which are vital to the human body. These include provitamin A, vitamins B1, B2, B3, B5, B6, B12, C, D, H, K, PP, essential fatty acids, folic acid, pantothenic acid and rutin. Bee pollen also contain proteins and phosphates.
Bee pollen is often referred to as nature's 'perfect food' due to the presence of all 22 nutrients required by the human body and has been traditionally used by athletes for its energy boosting and immune strengthening properties.
Bee pollen also known as Bee Bread, is a basic protein source for the bees and gives them the energy to provide all the necessary functions of the hive. The pollen is stored in cells side by side with the honey. Bee Pollen comes in varying shapes and sizes depending on the plant from which it is collected. This pollen is multi-coloured ranging from bright yellow through to a dark greyish-black.
The bees collect the pollen from plant anthers and then add a small amount of secretion from their salivary glands and some nectar to bond it together. They then store the pollen on their back legs in what is commonly referred to as pollen baskets before taking it back the hive.
Beekeepers place a small device called a pollen trap in the hive which scrapes a small amount of pollen from the bee as it enters the hive. This excess pollen falls into a collection area in the trap.
Bee Pollen 180 Capsules are a 100% natural super-food supplement. Bee Pollen Granules can be easily added to your daily regime – simply sprinkle over your breakfast cereal or add to your favourite juices and smoothies or milk.
Serving Suggestion: Take 1 – 2 teaspoons (5 – 10 grams) of granules daily.
Warning: Bee pollen may cause severe allergic reactions. If a reaction occurs, immediately discontinue use and consult your healthcare professional.
Benefits
Bee pollen is one of nature's unique and complex super-foods. Bee pollen is 100% natural, an ideal food supplement and an excellent addition to a balanced, healthy diet. Bee pollen provides energy and nutrients.
Serving Suggestion
Take two capsules with food in the morning.
Ingredients
Natural Bee Pollen 500mg, Gelatin, Magnesium Stearate and Colloidal Silica Anhydrous
Containing Provitamin A, Vitamins B1, B2, B3, B5, B6, B12, C, D, H, K and PP. Essential Fatty Acids, Folic Acid, Pantothenic Acid, Rutin, Proteins and Phosphates
Warning
This product may cause severe allergic reactions. If a reaction occurs, immediately discontinue use and consult a medical practitioner.
Nutritional Information
| | |
| --- | --- |
| Serving size: 2 capsules | Average quantity per serve |
| Energy | 10.56 kj |
| Protein | 0.19 g |
| Fat - Total | 0.04 g |
| - Saturated fat | 0.02 g |
| Trans fat | 0.001 g |
| Mon-unsaturated fat | 0.01 g |
| Poly-unsaturated fat | 0.01 g |
| Carbohydrate | 0.35 g |
| - Sugars | 0.35 g |
| Sodium | 0.41 mg |
Disclaimer

Always read the label and follow the directions for use. Use only as directed.

Images may differ in appearance from the actual product.

All orders are subject to availability. Whilst we endeavour to keep our stock levels accurate, some products may not be immediately available. If an item is purchased that is not available in a reasonable time frame, we will contact you to inform you of excess delays or to discuss alternative product options. 
Share
View full details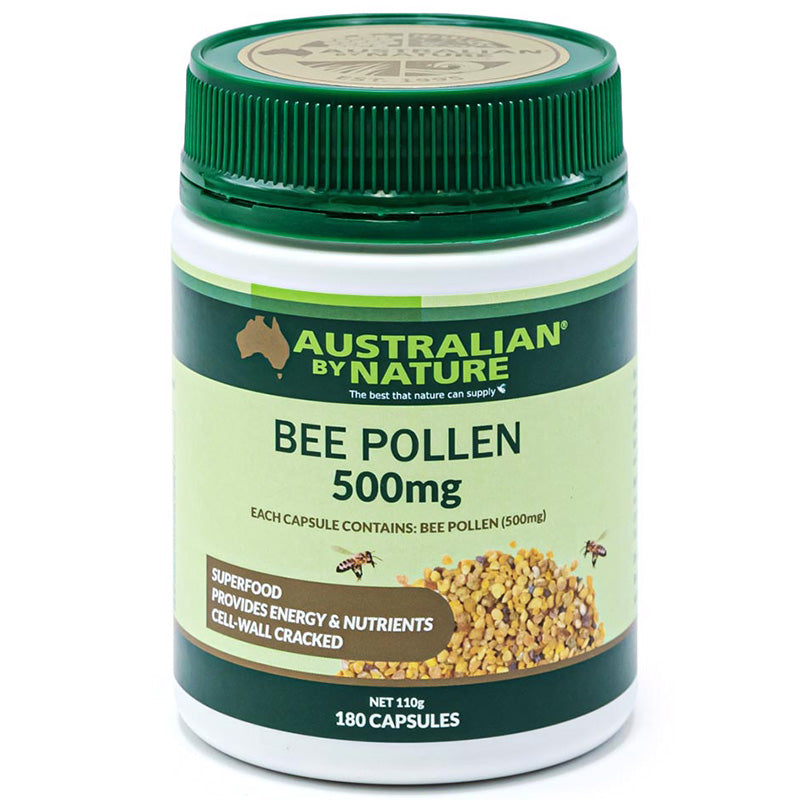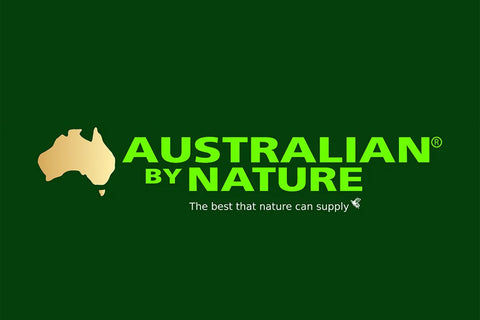 Australian By Nature
We all want to live a healthier lifestyle, and when you don't have time to make extra healthy meals, you can incorporate Australian Nature products into your diet for better nutrition. Over the years, there has been an increase in natural products across the country, with many people choosing to fuel their bodies naturally. Australian honey has become a popular product among those seeking to replace refined sugar with an organic product that's better for your body and overall health. Sugar tends to cause belly fat, whereas with honey being a natural resource, you're less likely to put weight on around your middle.
At Australian by Nature, we believe in utilising nature's produce to encourage people to take their health into their hands to live a healthier lifestyle.
Shop more from Australian By Nature