Sale price
$5995
Regular price
$59.95
Unit price
per
Sale Save $0.00
Sold out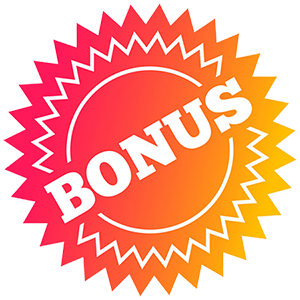 BONUS Immune RX
Free when you spend $70+ on ATP Science products. Add to cart to redeem. While stocks last.
Your modern diet and lifestyle may be directly affecting your gut. Our food has changed and too much sugar and too little plant polyphenols may be having a massive impact on your gut. Polyphenols are healthy parts of the peels, leaves, seeds, and sprouts of plants that impact your gut microbiome. A diverse microbiome is the epicenter of your gut health.
Just as we look to fortify our diet with foods high in nutrients, vitamins and fiber to compensate for our changing foods, eating and farming we can now do the same thing with them for the lower levels of polyphenols in our foods by adding GUTRIGHT® Modbiotics® into your diet.
What makes our gut healthy?
Having the right number of bugs and the right combination of species of bugs for your body is what you are striving for. Majority of these bugs live in and on us because they are in our environment and food. More often than not it is not a deficiency of microbes but usually, a problem occurs when we get an overgrowth of the wrong types of bugs or even an overgrowth of what may be considered healthy bugs that disrupt the balance. We can have too much of a good thing.
Our eating has changed & our food has changed
Our food has changed due to farming techniques, harvesting, storage and food preparation techniques along with our food choices and purchases.
Per gram of fruit, vegetables, nuts, seeds, and grains, we now consume:
More sugar
Less fiber
Less Modbiotic® compounds; from fiber, pulp, skins, peels, and seeds
Pesticides that may alter our microbes in our gut
Less micronutrients
We eat a "balanced" diet but not a varied diet
We eat the same food all year round and we don't eat with seasons. In nature, we would cycle between different fruits, vegetables, nuts, seeds, legumes and grains through the seasons. Eating what is fresh and available for the season and then having months off while we wait for it to return. We have been taught to have a balanced diet by balancing our food groups in each meal or day but we tend to select the same foods, our favorite foods to consume most days, all year round.
We do not have regular intermittent fasting. In nature we go through phases of feast and famine, our metabolism learns to adapt to changing ratios of protein, carbohydrates, and fats and eating at different times of the day.
Without this variation and change, there is a constant food supply for certain microorganisms and deficiencies of favorite foods for other microbes and that will fuel an overgrowth of some and deficiencies of others. We need diversity.
So, what are Modbiotics®?
Modbiotics® are naturally occurring chemicals found in fruits, vegetables, nuts, seeds and spices that we simply aren't eating enough of in our modern lifestyle. You can add back some of the missing modbiotic compounds with GUTRIGHT®.
So, what is GutRight?
GUTRIGHT® is a Modbiotic® formulation. It is a concentrated form of naturally healthy modbiotic compounds that were once found in abundance in our traditional diet, which was loaded with skins, peels, seeds and fiber.
GUTRIGHT® is simply supporting the balance we once enjoyed when we ate a more natural diet. Just as we may supplement our diet to replace the deficient micronutrients with a multi formulation, or take extra fibre or supplement with oils; we can "spike" our diet with modbiotic compounds with GUTRIGHT®.
Serving Suggestion:
Kick start program: Take 5 grams (1 flat scoop) of GUTRIGHT® mixed into honey 3 times daily with meals for 10 days following the Modbiotic Diet Protocol 
Maintenance program: add 5grams (1 flat scoop) of GUTRIGHT® mixed into water, juice, smoothie, NOWAY® protein powder or honey daily.
Nutritional Information
Serving size: 5g
Average Quantity Per Serving
Energy
72 kJ
Protein
0.46 g
Fat Total
<0.1 g
Saturated Fat
<0.1 g
Carbohydrates
3.1 g
Sugars
0.8 g
Dietary Fibre
0.9 g
Sodium
2.5 mg
Ingredients: Larch fibre, Hibiscus powder, Daikon radish sprout, Green Lady Finger Banana resistant starch, Vegan Glucosamine (corn derived), Cacao, Nutmeg, Cinnamon, Schisandra berry, Pomegranate peel, Broccoli sprout, Kale leaf and sprout, Barley sprout, Acai, Black cherry, Ginger, Rosemary, Apple peel AppleActiv™, Cranberry, Rice, Sweetener (Stevia)
Disclaimer

Always read the label and follow the directions for use. Use only as directed.

Images may differ in appearance from the actual product.

All orders are subject to availability. Whilst we endeavour to keep our stock levels accurate, some products may not be immediately available. If an item is purchased that is not available in a reasonable time frame, we will contact you to inform you of excess delays or to discuss alternative product options. 
Share
View full details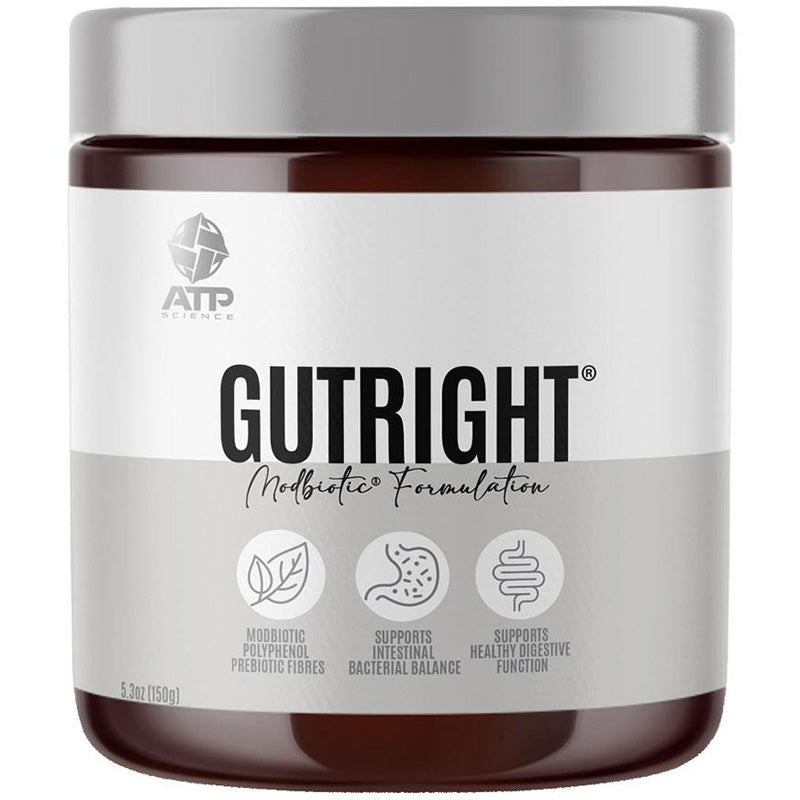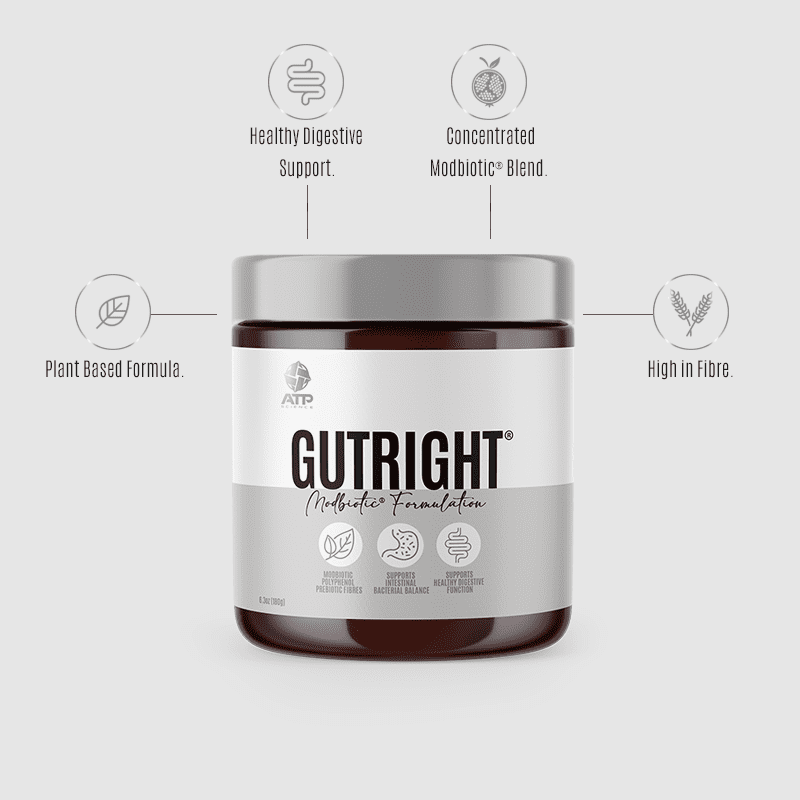 ATP Science
ATP Science is an Australian company that produces and sells sports supplements that have been designed to drive better physical performance for sports people, athletes, and bodybuilders. The notion that "nature knows best and science proves it" is instilled in everything they do, from conception of their natural supplements to execution of the results. The three most important principles that ATP Science work off are Research, Educate and Create – giving their brand a solid foundation for excellence.
Shop more from ATP Science