Sale price
$2295
Regular price
$25.11
Unit price
per
Sale Save $2.16
Sold out
Helps support the immune system. May assist externally with the treatment of boils and abscesses.
Benefits and features of Echinaforce®
Helps fight the misery of colds and flu
Strengthens the immune system
Made from Echinacea purpurea
Fresh herb extract
Free from added sugar, salt, yeast, gluten, starch, wheat, corn, nut, milk derivatives, artificial sweeteners, preservatives, colours and flavours.
Our Echinacea is produced using extracts of freshly harvested, organically grown Echinacea purpurea herb and root, picked fresh and used within 24 hours of harvest. The benefit of using freshly harvested herbs has been demonstrated in research - extracts produced from fresh plants contain almost 3 times more active substances compared with those obtained from equivalent amounts of dried herb*.
This is why, when you need a herbal remedy to help you fight the misery of colds and flu, not all Echinaceas are the same.
What is Echinaforce® Protect Liquid
Echinaforce® Echinacea is made from fresh extracts of Echinacea purpurea herb (95%) and root (5%). It is available as drops (tincture in 50ml & 100ml bottles) and as tablets:
Echinacea is a plant native to America but is now cultivated extensively in Europe. The plants which go into our product are cultivated organically in Switzerland at our own herb farms.
Up to 10 species of Echinacea have been identified, but only three (E. purpurea, E. angustifolia and E. pallida) are used medicinally. Echinacea purpurea is considered to be the one which has been most widely researched and this is the species we use.
Dosage of Echinaforce® Protect Liquid
Internally:
Adults and children 12 years and over: Take 757mcL dose (25 drops) in 50mL of water, 3-5 times daily, 30 minutes before meals.
Children 4 to 11 years: Give 302mcL dose (10 drops) in 50mL of water, 3-5 times daily, 30 minutes before meals, or as directed by your healthcare practitioner.
Externally:
Adults and children: Neat or diluted, apply liberally to affected areas of the skin.
Contra-indications
Dispensing dropper insert for accurate measurement and preventing contamination.
Store below 25°C, in a dry place, away from direct sunlight.
Not recommended in cases of progressive systemic disorders and auto-immune diseases such as Tuberculosis (TB), Leucosis, Collagenoses, Multiple Sclerosis (MS), SLE RA and AIDS or HIV infections.
Echinaceae in ESCOP Monograph 2nd Edition page 129-136 (2003)
Not recommended during pregnancy or breast feeding.
Not recommended for people taking medication prescribed by their doctor.
Bioforce Policy
Not recommended for people with allergies to plants such as: Arnica species, Chamomile flowers (Matricaria species), Marigold flowers (Calendula officinalis),Yarrow flowers (Achillea species), Ragweed (Ambrosia species), Asters (Aster tataricus), Chrysanthemum (Chrysanthemum species).
Echinacea in ABC Clinical Guide to Herbs page 85-96
Warnings
Always read the label.
Use as directed.
Keep out reach of children.
Therapeutic Goods Advertising Code 2007
If ring at the bottom of cap is missing, broken or separate do not use.
Code of Practice for the Temper Evident Packing of Therapeutic Goods 2003
Contains Ethanol (Alcohol)
Not to be used in children under two years of age without medical advice.
If symptoms persist, consult your healthcare practitioner.
TGA mandatory warnings
The tingling effect in the mouth is due the active component in Echinacea.
Bioforce Policy
Interactions
Warfarin
Immunosuppressant medications
Bioforce Policy
Undesirable Effects
In rare cases skin rash can occur.
Echinaceae in ESCOP Monograph 2nd Edition page 129-136 (2003)
Nutritional Information
Each 757mcL dose (25 drops) contains herbal extracts equivalent to:
 
Echinacea purpurea* (Echinacea) fresh herb
257.3mg
Echinacea purpurea* (Echinacea) fresh root
13.2mg
Contains: Ethanol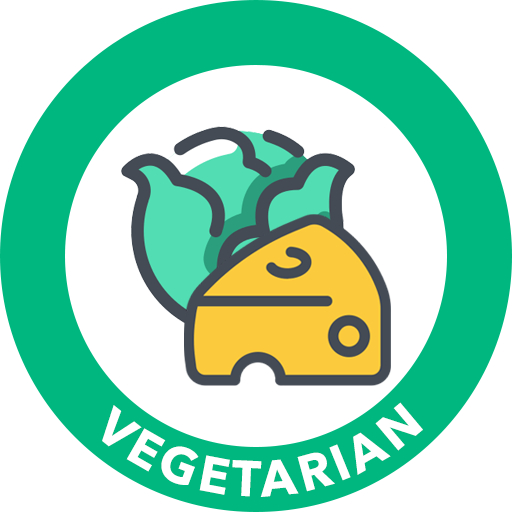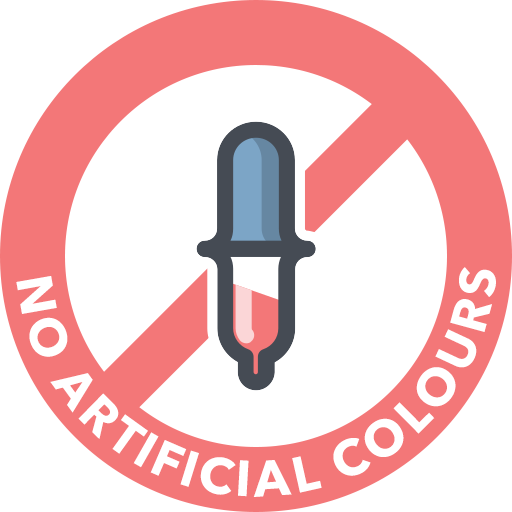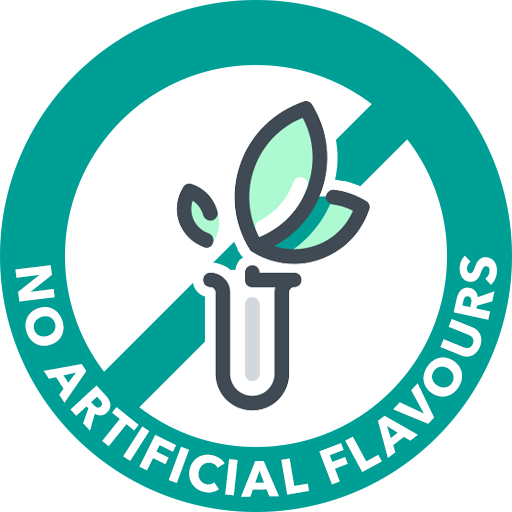 Disclaimer

Always read the label and follow the directions for use. Use only as directed.

Images may differ in appearance from the actual product.

All orders are subject to availability. Whilst we endeavour to keep our stock levels accurate, some products may not be immediately available. If an item is purchased that is not available in a reasonable time frame, we will contact you to inform you of excess delays or to discuss alternative product options. 
Share
View full details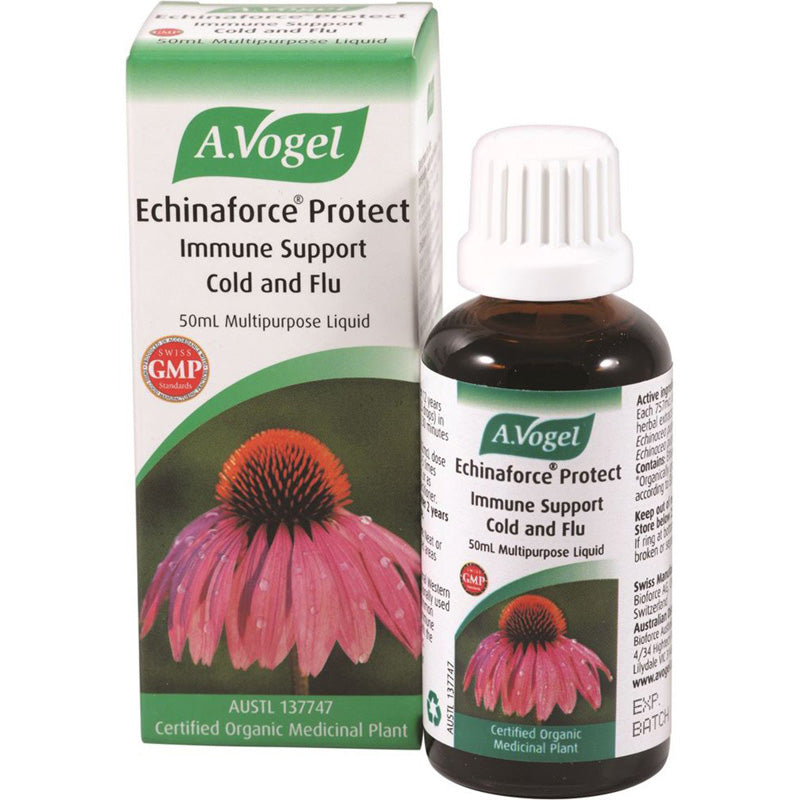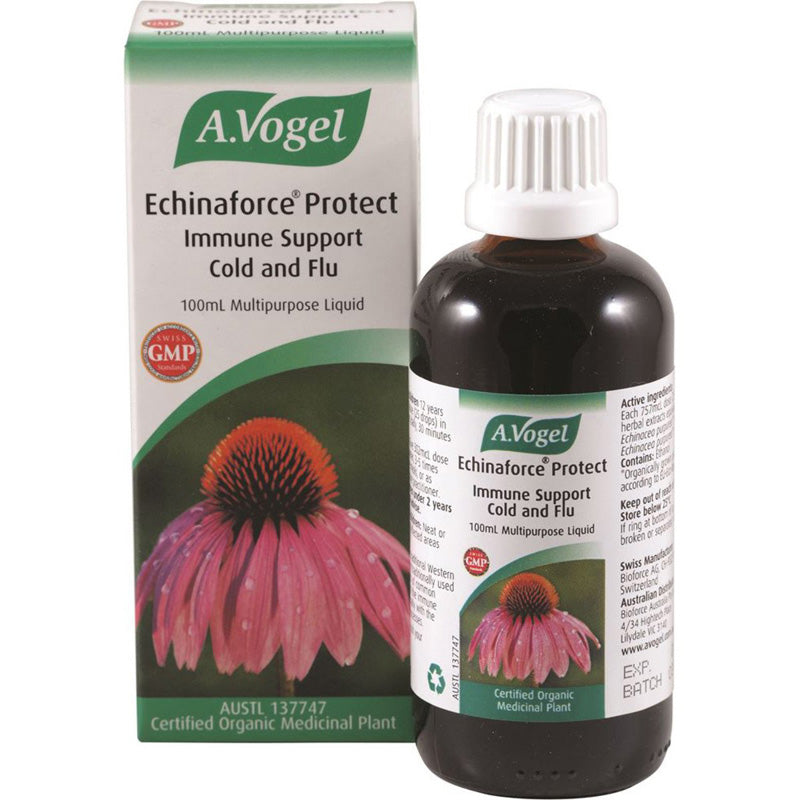 A.Vogel
The basis of the A.Vogel health brand is the credo of our founder, the Swiss pioneer of natural health Alfred Vogel (1902-1996) who said; "Nature gives us everything we need to protect and maintain our health".
Fresh, organically grown herbs form the foundation for the effective, scientifically proven herbal medicines, nutritional supplements as well as revitalising food products we offer to you.
With reliable, balanced information on natural healthcare, diet and lifestyle, A.Vogel gives you a better understanding of how you can help yourself achieve a more natural and healthy lifestyle.
A.Vogel helps – since 1923.
Shop more from A.Vogel