Sale price
$8995
Regular price
$89.95
Unit price
per
Sale Save $0.00
Sold out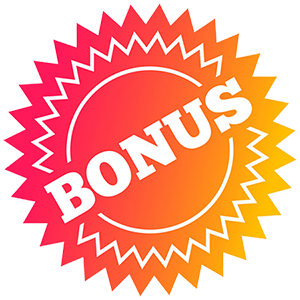 BONUS Immune RX
Free when you spend $70+ on ATP Science products. Add to cart to redeem. While stocks last.
Whey protein has been the staple in gyms for decades for the support of lean muscle tissue and for good reason. Whey contains a high biologically active protein for muscle support, is low in fat and carbohydrates and contains some natural growth factors. The great news is that scientific advancements have now taken protein supplements to the next level.  The decades of scientific research since Whey hit the gyms has culminated in a vastly superior protein and collagen rich supplement that can support your hard-earned muscle gain and allow you to reach your body goals.
Feed Collagen
But this is not simply a great form of protein. Remember, whey is good but collagen protein is better. Were you aware that collagen is the most abundant protein in the human body? 30-40% of all the protein in your body is made of collagen² NOWAY BODYBALANCE™ is a hydrolyzed collagen protein, meaning it feeds the 30-40% of your body protein Whey barely touches, as well as the other 60-70%. This means better results, and given the hours you spend in the gym each week, you deserve them.
Did you know that less than 10% of your skeletal muscle mass is made up of collagen yet, 30% of your strength and power comes from this collagenous connective tissue? If it is power and performance that you are after, then you need to feed your collagen.
Did you know
Collagen makes up 30-40% of the protein in the body.
Collagen is less than 10% of the muscle but generates 30% of strength and power.
Tendon: collagenous tissue that connects muscle and bone
Endomysium: collagenous tissue that wraps every single muscle fiber
Perimysium: collagenous connective tissue that bundles several muscle fibers
Epimysium: collagenous connective tissue that wraps the whole muscle
Fascia: collagenous connective tissue that covers the entire muscle, located over the layer of epimysium
Did you know collagen is an alkalyzing food?
This study on various foods showed a serve of collagen has some acid load as 100g of green broccoli.
Directions
Take 18g of NOWAY in 250ml of cold water as a daily protein supplement. After exercise, consume 18g of NOWAY to increase muscle mass and growth. 18g of NOWAY consumed throughout the day when you are hungry may stop you eating something naughty as it increases fullness and may reduce excessive calories at the next meal.
Nutritional Information
Serving size: 16.25g
Average Quantity Per Serving
Energy
266 kJ
Protein
15.02 g
Fat, total
0.10 g
  - saturated Fat
0.10 g
Carbohydrates
0.69 g
  - sugar
0.05 g
Dietary Fibre
0.12 g
Sodium
40.1 mg
Note: Nutritional information based on Banana flavour. May vary for other flavours.
Disclaimer

Always read the label and follow the directions for use. Use only as directed.

Images may differ in appearance from the actual product.

All orders are subject to availability. Whilst we endeavour to keep our stock levels accurate, some products may not be immediately available. If an item is purchased that is not available in a reasonable time frame, we will contact you to inform you of excess delays or to discuss alternative product options. 
Share
View full details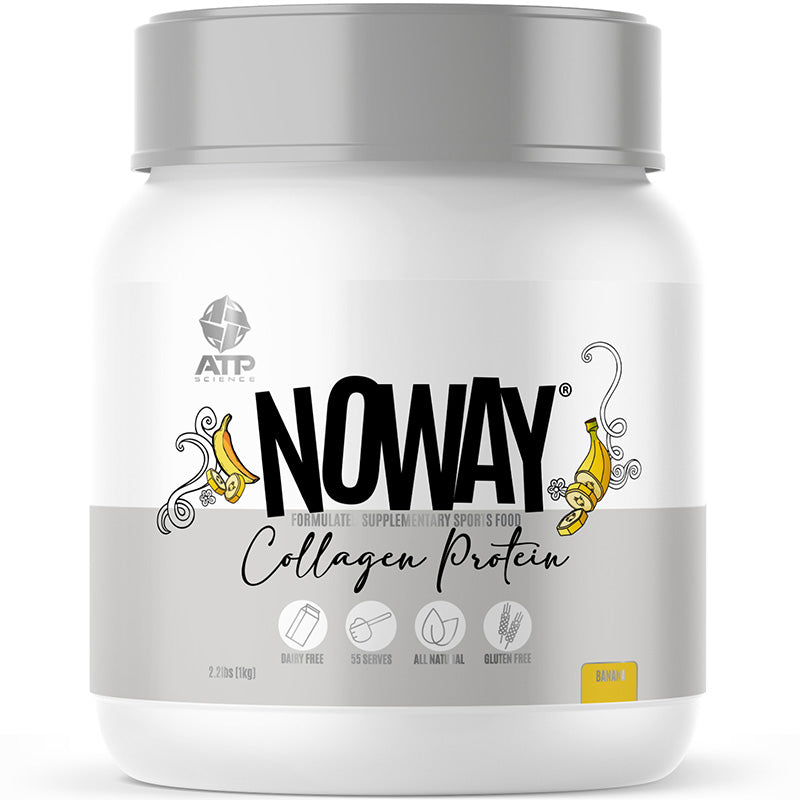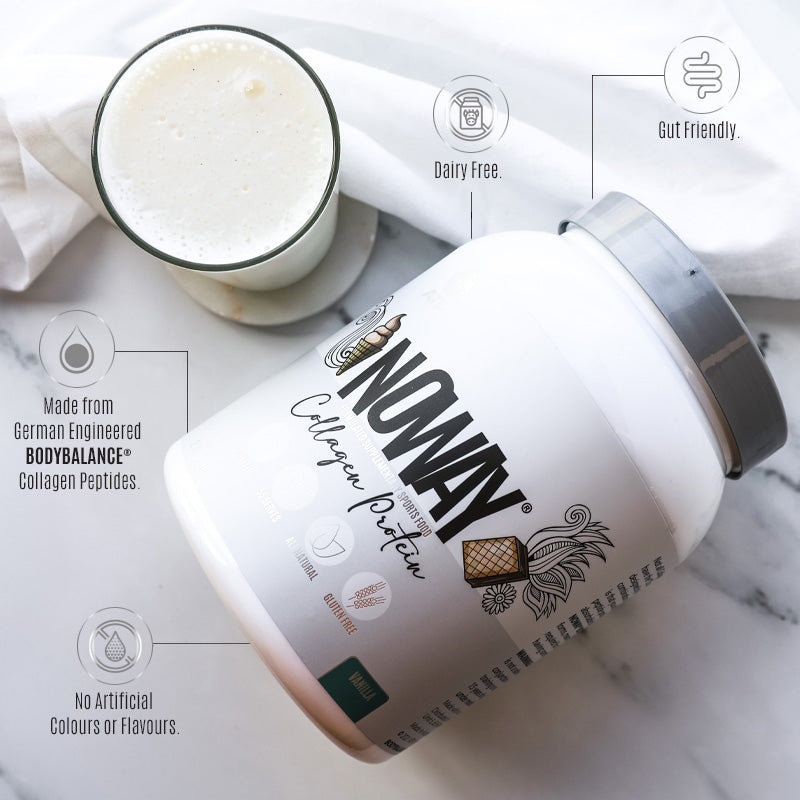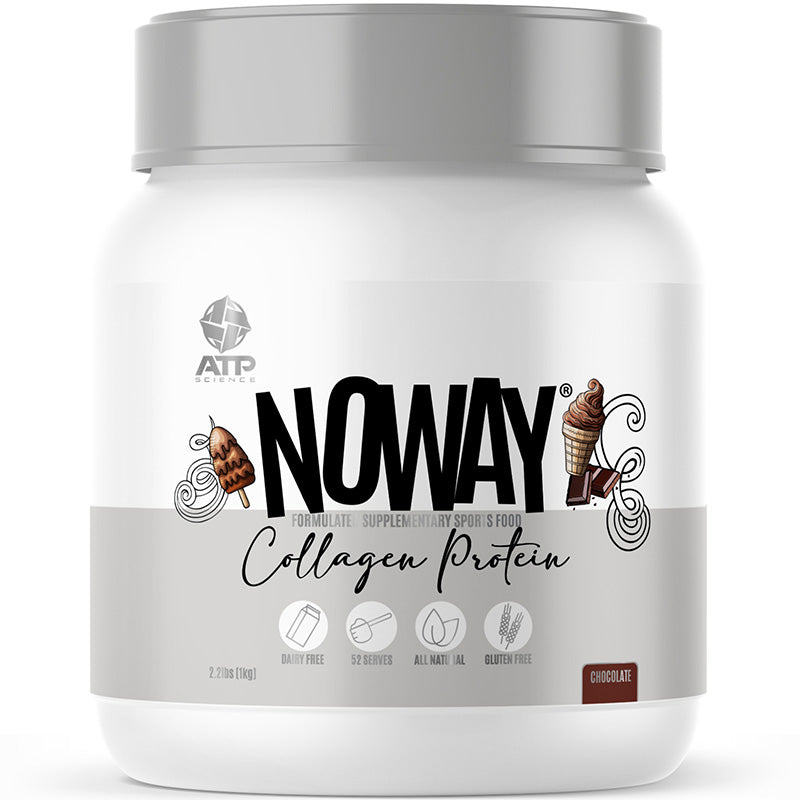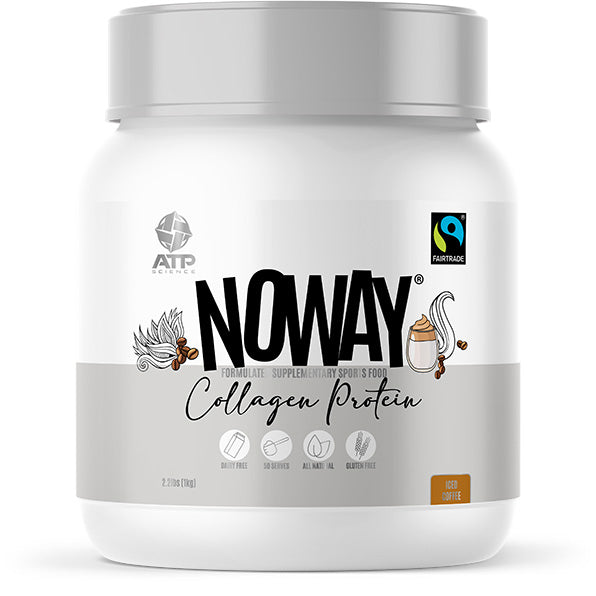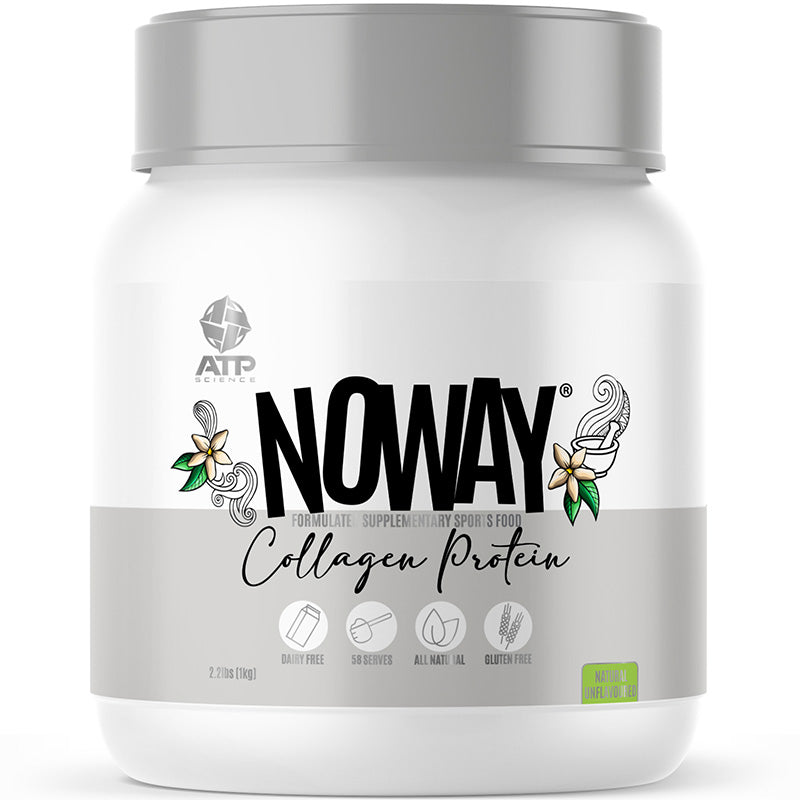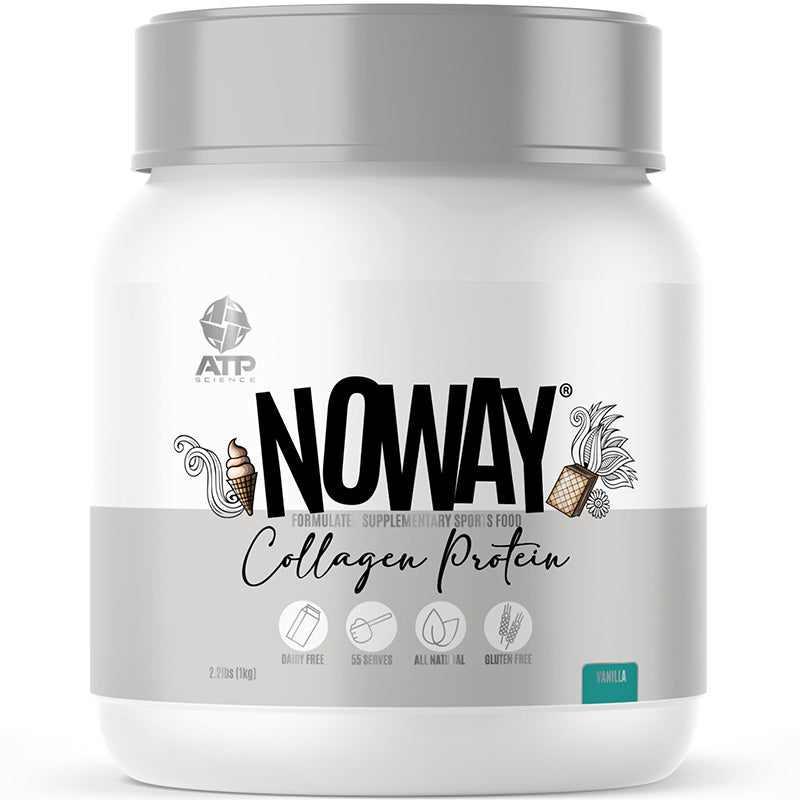 ATP Science
ATP Science is an Australian company that produces and sells sports supplements that have been designed to drive better physical performance for sports people, athletes, and bodybuilders. The notion that "nature knows best and science proves it" is instilled in everything they do, from conception of their natural supplements to execution of the results. The three most important principles that ATP Science work off are Research, Educate and Create – giving their brand a solid foundation for excellence.
Shop more from ATP Science