Sale price
$2750
Regular price
Unit price
per
Sale Save $-27.50
Sold out
PRACTITIONER PRODUCT - APPROVED CUSTOMERS ONLY
This product is a practitioner-only branded product. To determine if this product is appropriate for you, you will need to complete a health questionnaire detailing your current health status. Only customers who have logged into their customer account and have completed a health questionnaire, that has been subsequently approved, have access to purchase this product.
Paracea® Forte has been upgraded to include standardised herbal extracts including Chinese wormwood, barberry and ginger with the addition of black walnut, grapefruit and clove. Chinese wormwood is used in traditional Chinese medicine, and black walnut is used traditionally in western herbal medicine (WHM), for the removal of gastrointestinal worms. Barberry is used in traditional WHM as an antimicrobial and to aid digestion, and clove is known for its antimicrobial activity in vitro. Ginger may also aid digestion and assist in the relief of nausea.
Features
Upgraded formula now contains standardised herbal extract constituents including artemisinin (Chinese wormwood), berberine (barberry), gingerols (ginger), and clove, known for its antimicrobial activity in vitro.
Formulated to include herbs traditionally used in WHM for the removal of gastrointestinal (GIT) worms, which may contribute to GIT discomfort.
Ginger is used traditionally in WHM to help relieve gastrointestinal symptoms including poor appetite, nausea, dyspepsia, indigestion, digestive spasms and flatulence.
Barberry has a tradition of use in WHM as a bitter tonic to help stimulate healthy digestion, and to relieve dyspepsia, diarrhoea, bloating and symptoms associated with microbial overgrowth.
Berberine and gingerols are broad-spectrum, demonstrating antimicrobial and/or antifungal activity in animal studies and in vitro.
Chinese wormwood is categorised as an antimalarial in traditional Chinese medicine (TCM).
Vegan friendly formula.
Enteric coated tablet bypasses acidity of the stomach, for targeted intestinal delivery.
Dose
Adults: Take 2 tablets two times a day, or as professionally prescribed. For short-term use only.
Warnings
If diarrhoea persists for more than 6 hours in infants under 6 months, 12 hours in children under 3 years, 24 hours in children aged 3-6 years or 48 hours in adults and children over 6 years, seek medical advice.
Individuals taking anticoagulants should seek medical advice before taking this product.
Individuals at risk of bleeding problems should seek advice from their health practitioner prior to taking this product.
If symptoms persist consult your healthcare practitioner.
If you have any pre-existing conditions, are on any medications, always talk to your health professional before use.
Some products should be ceased at least two weeks before any elective surgery, please confirm with your health professional.
For short term use only.
Do not use if you intend to be pregnant, during pregnancy or breastfeeding.
Do not use in children.
KEEP OUT OF REACH OF CHILDREN.
Nutritional Information
Each tablet contains:
 
Herbal extracts standardised equiv. to dry:
 
Artemisia annua (Chinese wormwood) herb
750mg
  equiv. to artemisinin
937.5mcg
  equiv. to thujone
7.5mg
Berberis vulgaris (barberry) root
750mg
  equiv. to berberine
937.5mcg
Zingiber officinale (ginger) root
500mg
  equiv. to gingerols calculated as gingerol-[6]
2.5mg
Herbal extracts equiv. to dry:
 
Juglans nigra (black walnut) fruit hull
400mg
Citrus x paradisi (grapefruit) fruit
450mg
Other:
 
Clove powder
50mg
  equiv. to volatile oil
5mL
Dietary Influence:
No Added Dairy
No Added Gluten
No Added Shellfish
No Added Soy Protein
Vegan Friendly
Vegetarian Friendly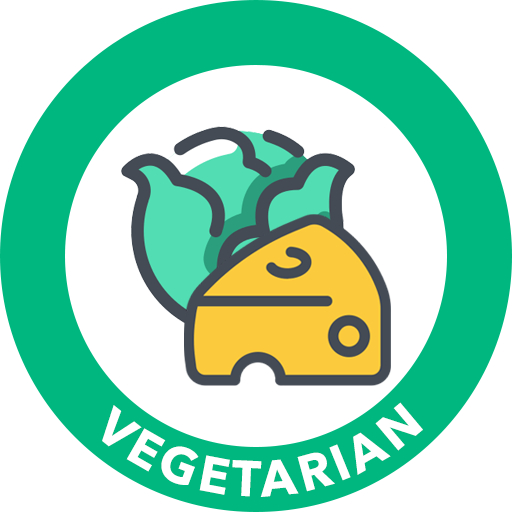 Disclaimer

Always read the label and follow the directions for use. Use only as directed.

Images may differ in appearance from the actual product.

All orders are subject to availability. Whilst we endeavour to keep our stock levels accurate, some products may not be immediately available. If an item is purchased that is not available in a reasonable time frame, we will contact you to inform you of excess delays or to discuss alternative product options. 
Share
View full details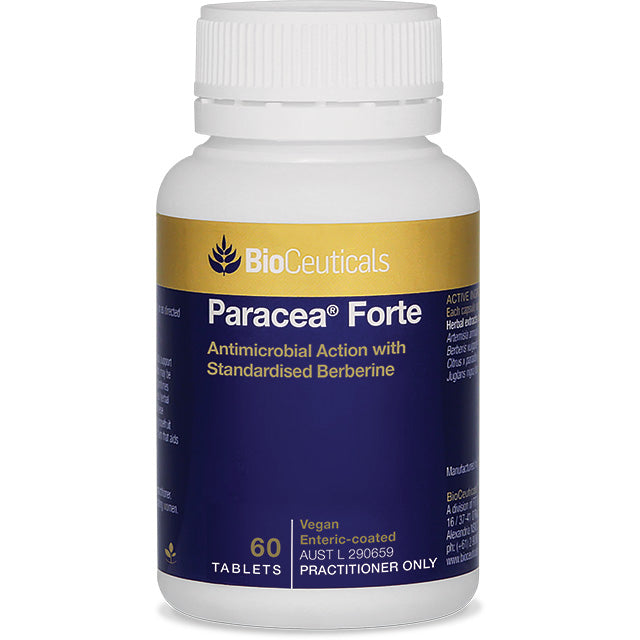 BioCeuticals
Your choice for high-quality, practitioner-only, nutritional and therapeutic supplements from a proudly Australian company. Renowned for manufacturing and delivering high quality integrative medicines to healthcare practitioners, BioCeuticals aims to consistently raise the standards of complementary therapies.
Shop more from BioCeuticals